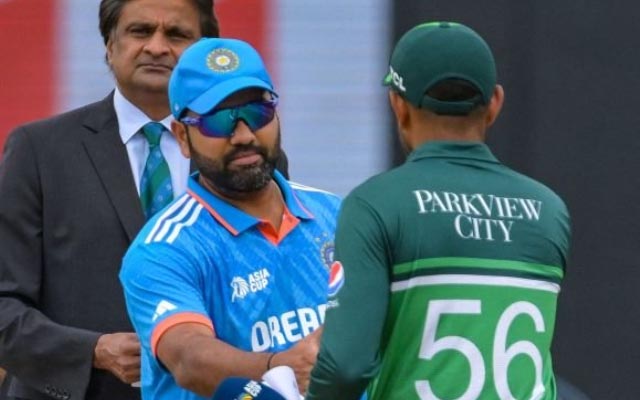 Over 11,000 security personnel will be on duty in Ahmedabad and at Narendra Modi Stadium for the high-stakes India-Pakistan clash during the 2023 ODI World Cup on October 14.
In preparation for the much-anticipated ODI World Cup match between India and Pakistan on October 14 at Ahmedabad's Narendra Modi Stadium, a high-level security plan has been put in place following reported threats, as confirmed by Ahmedabad's Commissioner of Police, G S Malik.
To ensure a safe environment for the event, an impressive force of over 11,000 security personnel, drawn from various agencies including the Gujarat Police, NSG, RAF, and home guards, will be strategically stationed in both Ahmedabad city and at the stadium itself.
It's important to note that Ahmedabad has maintained a commendable record of avoiding communal violence during cricket matches over the last two decades. Nevertheless, as a precautionary measure, security forces will also be present at sensitive locations.
On October 9, Gujarat's Chief Minister Bhupendra Patel convened a meeting in Gandhinagar with key officials, including Minister of State for Home Harsh Sanghavi, state DGP Vikas Sahay, and G S Malik, the Commissioner of Police.
Afterward, Commissioner Malik, in a press conference, shared that the chief minister had reviewed security plans and emphasized the need for flawless event execution. To ensure safety, they will deploy more than 7,000 police officers and nearly 4,000 home guards. Their responsibilities encompass stadium security and maintaining peace in sensitive areas of the city during the match. Additionally, three 'hit teams' and an anti-drone unit from the NSG will be deployed, along with nine teams from the bomb detection and disposal squad.
Recent reports revealed that the Mumbai Police received an email from an unidentified sender, containing threats to harm the Prime Minister and detonate explosives at the Ahmedabad stadium. The sender additionally demanded INR 500 crore and the release of notorious gangster Lawrence Bishnoi.
In response, Commissioner G S Malik underlined that these threats had been thoroughly evaluated, and the city's police force had devised a comprehensive deployment strategy to address any potential challenges.
"We have assessed such threats and made our deployment plan accordingly. Moreover, such an elaborate security arrangement is necessary when more than one lakh spectators are going to come to watch the match. We also took into account the fact that it will be a sensitive match and it can create communal disturbance," Malik concluded.
Last Updated on October 10, 2023