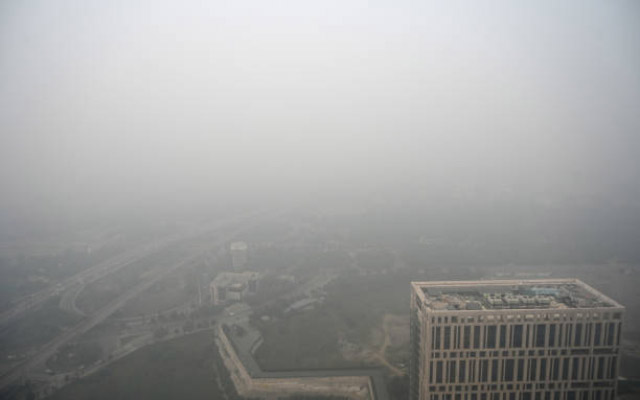 The upcoming World Cup clash between Bangladesh and Sri Lanka in Delhi is in jeopardy due to alarming pollution levels and a high AQI, prompting both teams to express concerns about player health.
The pollution levels and Air Quality Index (AQI) readings in Delhi are poised to disrupt the upcoming Bangladesh vs. Sri Lanka World Cup clash on Monday in the capital. Some areas in the city have witnessed an alarming AQI reading of 500, prompting both teams to express reservations about playing in such conditions.
"We were due for a training session today, but we didn't take the risk due to the deteriorating conditions. We've got two more training days. Some players have started coughing, indicating a risk. We cannot compromise health as we have a crucial game on November 6," said Khaled Mahmud, the team director of Bangladesh.
Sri Lanka raised pollution concerns during a security meeting, but the Board of Control for Cricket in India (BCCI) and the International Cricket Council (ICC) maintain the match will proceed as planned, despite rumors of relocation. Both camps have cited health risks, but the fate of the match remains uncertain.
"Many (players) went out yesterday and now they are having some kind of coughing so there is a risk factor involved and so we canceled the training so that they don't get unwell," added Mahmud.
He continued to say, "We don't know what the decision will be (whether we will have to play here or not in the present condition) and whether the weather will get better or not and if it gets better certainly it is good for us and if that is not the case (and still we have to play) we still have to adapt to it and have to train tomorrow."
About Bangladesh's qualification for the Champions Trophy, he said, "We still have two more days in our hand so we want the boys to be fully fit because these two games are very important for us."
The final of the five World Cup matches designated for Delhi is set for November 6. The coming days will determine if Delhi can be deemed suitable to host this World Cup fixture.
Last Updated on November 4, 2023