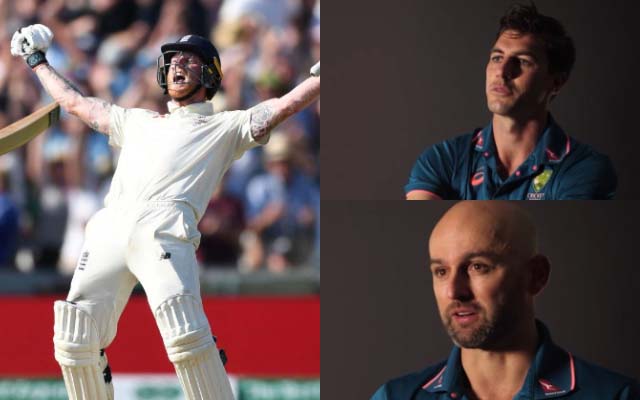 In the archives of cricket history, few matches have left an indelible mark on the minds of players and fans alike. The 2019 Ashes Test between Australia and England at Headingley is one such game.
As the third Test of the Ashes 2023 series looms on the horizon, Australian players take a moment to reflect on the game, offering a glimpse into the rollercoaster of emotions experienced during that unforgettable encounter in a video by Cricket.au.
Nathan Lyon, the Australian bowler, encapsulated the sentiment surrounding the match, stating, "The way I look at it is as one of the best test matches to probably ever be played."
His sentiment was echoed by Marnus Labuschagne, who admitted, "It's one that you always think of… I just wish we found a way."
For the batter Usman Khawaja, the match harbors mixed sentiments. He confesses, "It wasn't my fondest memory because we lost, and I got dropped after it. I joke about it now. I'm fine with it… I actually respected what a game it was. We're in this business to entertain; that is entertainment."
Pat Cummins reminisces about the game, remarking, "The moments are so fine, those little moments you think, 'Oh, that would have been the difference. We would have won the series.'"
The crux of that match was undoubtedly Ben Stokes' remarkable innings, often hailed as one of the best in Test history.
Usman Khawaja recalled the intense atmosphere as Stokes relentlessly struck boundaries, saying, "The crowd just got progressively loud and louder and louder… you could actually feel the atmosphere changing slowly… they were buzzing."
The Headingley Test provided invaluable lessons for the Australian side. Nathan Lyon reflects, "Being brutally honest, we should have closed out the game well and truly before it got to that far… when you play on emotion, things can go wrong."
As Usman Khawaja aptly states, "Anyone who was watching it or anyone who was there or a part of it would never forget it, and that's why we play the game."
Watch the full video here.
Prior to the 2023 Ashes, we asked Australia's players their memories of Headingley 2019…#Ashes pic.twitter.com/1BDHBj2FR6

— cricket.com.au (@cricketcomau) July 5, 2023
Last Updated on July 6, 2023