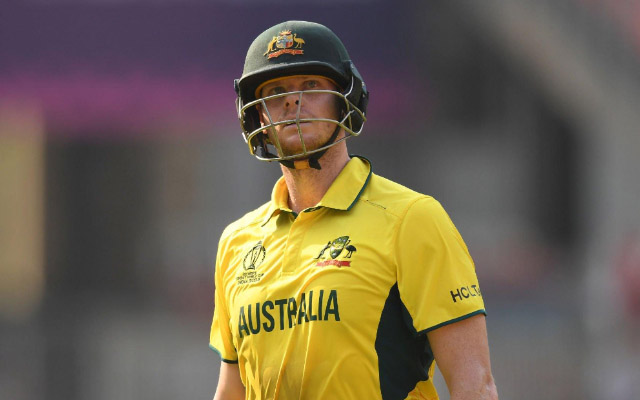 Australia faces another World Cup fitness issue before the crucial match against Afghanistan worry as Steve Smith, who has battled vertigo in recent years, admits to experiencing its symptoms again.
Despite experiencing symptoms of vertigo after their victory against England in Ahmedabad, Steve Smith remains hopeful about his availability for the upcoming match against Afghanistan. He admitted to not feeling great and the discomfort he faced while giving media interviews on the eve of the game. The recurring vertigo issue adds to Australia's challenges in a tournament. Smith also added that he intended to practice and was cautiously optimistic about his condition.
"I've had a bit of vertigo stuff for the last day or so. It's a bit annoying. Hopefully, I can get through training and I'm all good. But it's not a nice place to be. I think I'll be ok. I'm not feeling great at present. I've had a few episodes. I can tell you it's not a fun space to be in. But I'll go out and have a hit hopefully I'm okay," Smith said.
Smith had previously experienced similar vertigo symptoms after sustaining a head injury during an outfield catch before Australia's Test tour of Pakistan last year. Two years earlier, he overcame vertigo by having a doctor perform the Epley Manoeuvre to alleviate 'ear rocks' on the morning of an ODI match against India, where he later scored a century.
If Smith couldn't play, it would save them from deciding whether to keep Marnus Labuschagne in the starting lineup. With all their middle-order players back, he's likely the one who might have to step aside.
Last Updated on November 6, 2023