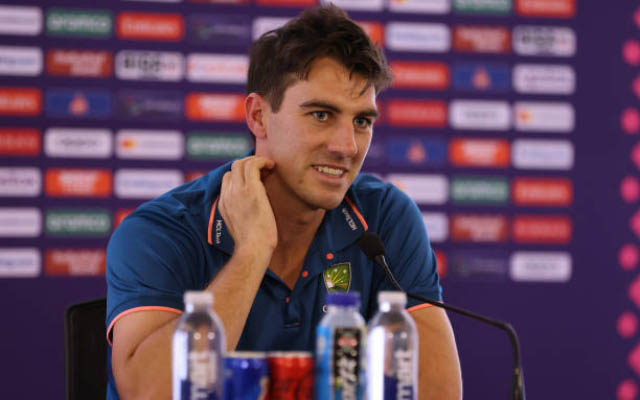 Skipper Pat Cummins remains resolute as Australia faces a challenging World Cup, striving to restore their cricketing legacy in the midst of injuries and setbacks.
Australia, known for their dominant cricket legacy, faces a notable shift as Pat Cummins, the current captain, grapples with defining the elusive "Australian way" of cricket. His sentiments about not yet grasping this concept, despite years of experience, highlight the team's departure from the traditions of their predecessors.
"No [I]still haven't quite put my finger on what playing in the Australian way means And I've been playing for a long time – no doubt we haven't been up to the standard that we like to hold," Cummins said during a presser.
The team's struggles are evident, starting with two losses in the initial World Cup matches. Notably, this marks their worst start in a 50-over World Cup since 1999. It's worth recalling that in 1999, after early losses to New Zealand and Pakistan, Australia managed to turn their fortunes, clinching a memorable title.
"It wasn't that long ago. We're number one in the world. So, we don't have to look back too far to work out when we're playing our best. We've been off the mark and been outplayed both games. When we're at our best, we're putting big runs on the board. We're putting the pressure back on the opposition. Our bowlers are taking wickets through the middle. So, we haven't been able to pull any of that together so far. So yeah, we know what makes us a really good team," the skipper added.
Australia's batting has faltered significantly in both of their World Cup matches, failing to surpass 200 runs in either game, making them the lowest-scoring team in the tournament. In contrast, the 1999 squad had a wealth of cricketing legends and game-changers at their disposal. Although the current team includes talents like David Warner and Steve Smith, they don't appear as formidable as they were a few years ago.
Injuries have indeed plagued the team, but Cummins expressed confidence in the available personnel, emphasizing that they wouldn't make changes to their lineup.
"No, I'm really happy with who we've got here. There's a couple injuries that have forced our hands a little bit, but no, we wouldn't change any of our personnel," said Cummins.
Australia's reliance on Glenn Maxwell as a part-time spinner due to Adam Zampa's dip in form raises concerns, especially in subcontinental conditions. The recent match against South Africa highlighted their struggle to exploit spin-friendly tracks. While Ashton Agar was initially part of the squad, his calf injury led to the inclusion of Marnus Labuschagne to bolster the batting. Travis Head, who is recovering from a hand fracture, is expected to return.
Australia, having already played a match at the Ekana Stadium, is better prepared for the conditions. Cummins emphasized the importance of cutters and adapting to the pitch conditions.
"Cutters seemed to work quite well last game, even just being a slightly bigger field here, that normally helps out the cutters into the wicket a little bit,So that's one thing. I think the way they bowled under lights, there was a fair bit in the wicket. So, we get it on our terms like that. Just got to make the most of it."
"I think looking back at 2019, India and South Africa were the two teams that we lost to in the round games there. I think in the last year, they're kind of the two teams that we've had the most trouble against. So, you know, the opportunity now is we've got some teams we haven't played for a while that we've had a lot of success against and be confident when we go out there," Cummins concluded.
Last Updated on October 15, 2023