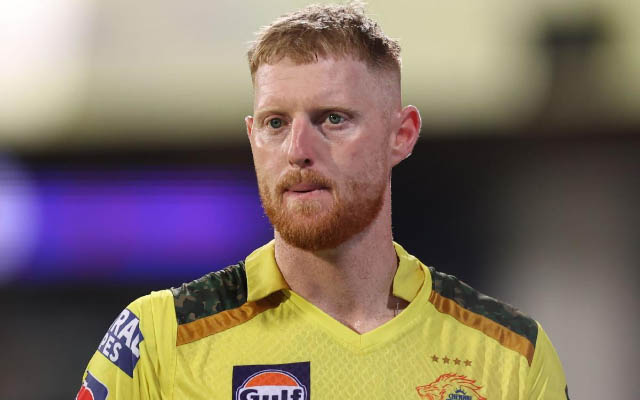 CSK is reportedly contemplating the release of Ben Stokes for IPL 2024 due to concerns about his limited playtime and upcoming knee surgery, as the team aims to prioritize fitness and availability.
Chennai Super Kings(CSK) is reportedly contemplating releasing Ben Stokes for IPL 2024 due to his underwhelming performance in just two games last season despite a significant acquisition cost. Recent reports from Cricbuzz suggest concerns about his availability due to an upcoming knee surgery, prompting CSK to reconsider retaining him. The decision arises from Stokes' surgery necessitating nearly two months of recovery, raising doubts about his fitness for the tournament running from March to May 2024.
CSK is cautious about Stokes' fitness for IPL 2024, unsure of his readiness despite attempts to communicate. A CSK official mentioned to Cricbuzz that they highly value Stokes but worry about blocking Rs 16 crore if he's unavailable.
"We would not consider releasing Stokes if he could be available because he is a big match player, and we hold him in the highest regard. But if he can't make it to the season, we will have blocked Rs 16 crore with which we could acquire some quality players," the official said.
Stokes' anticipated role as Dhoni's successor at CSK during the auction turned uncertain due to Dhoni extending his services. Despite Stokes' minimal playtime owing to injuries, CSK clinched the trophy. As the retention and release announcements approach, Stokes' future remains uncertain. The upcoming auction might witness other franchises interested in taking a chance on him.
Last Updated on November 14, 2023