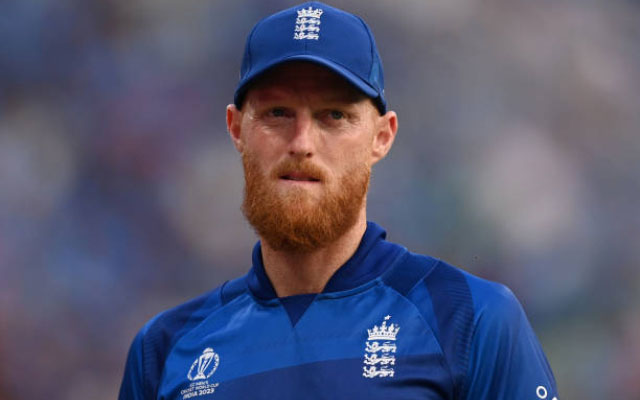 Ben Stokes expressed his disappointment with England's subpar performance in the World Cup, where he attributed their struggles to inconsistency, labeling their campaign as a "disaster."
England all-rounder Ben Stokes, known for his candid assessments, minced no words in expressing his disappointment. He admitted that their performance had been subpar and attributed their woes to inconsistency.
"I think the problem is that we've been crap. To be honest with you, we've been crap.  Everything we've tried throughout this World Cup, through trying to put pressure back onto the opposition in a way in which we know or trying to soak up the pressure in a different way, which we know we've done before and been successful with, it's just not worked," Stokes admitted when talking to the Times of India.
Every opportunity that we've had in front of us where we feel like we can take control of the game, the opposition's managed to get it back towards them. It's just been one of those tournaments where, yeah, it's just been a disaster. And there's no point sugarcoating it because it's probably what you're all going to write anyway, and it's true," he added.
England's campaign in the ICC Cricket World Cup 2023 has been far from their title-defending aspirations. With just one victory and five defeats in six matches, their journey has been marred by inconsistency and underperformance, dashing their hopes of reaching the semi-finals.
England suffered losses against India, Sri Lanka, South Africa, Afghanistan, and New Zealand, with their sole win coming against Bangladesh, underscoring the inconsistency that has plagued their efforts. They are preparing for their seventh match, scheduled for November 4, Saturday, against the five-time champions Australia at Ahmedabad's Narendra Modi Stadium.
Last Updated on November 3, 2023