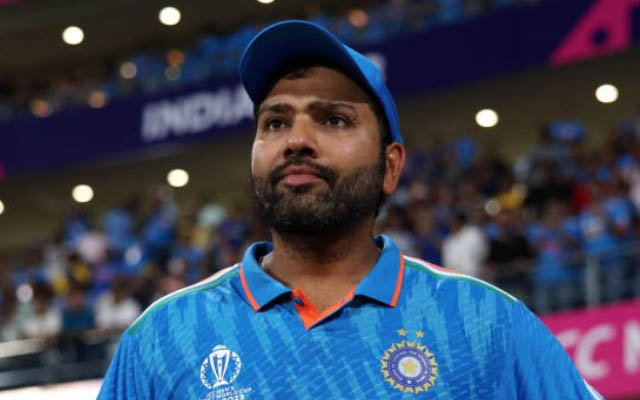 Rohit Sharma acknowledged the forthcoming challenge of adapting to diverse conditions during the World Cup and expressed the team's mental preparedness to alter playing XIs as needed.
During the ICC Cricket World Cup 2023's round-robin stage, India faces the unique task of playing all nine matches at different venues, presenting challenges such as travel fatigue and the need to adapt their playing XI to suit varying pitch conditions. For instance, in Chennai, the team successfully deployed three spinners to match the slow pitch.
However, their next game is slated in Delhi, a venue where 754 runs were amassed in just 94.5 overs during a recent match between South Africa and Afghanistan.
Skipper Rohit Sharma candidly acknowledged the forthcoming challenge of shuffling the team according to diverse pitch conditions when speaking on Sunday night, after India's six-wicket win over Australia.
 "That will be the biggest challenge moving forward because we will play in different conditions, might have to change combinations too and as a team, we are prepared to do that," said Rohit.
India faced a rocky start to their chase, losing three wickets for a mere 2 runs in just two overs. Rohit Sharma, Ishan Kishan, and Shreyas Iyer couldn't make an impact initially. However, KL Rahul and Virat Kohli's partnership helped India recover, ultimately securing a comfortable victory.
Rohit admitted feeling nervous about the shaky start but commended the duo for their match-winning performance.
"Yes, I was (nervous) to be honest. You don't want to start like that when chasing a target. Credit to Australia, but some loose shots there as well. But that happens, you want to get off the mark and score quickly in the powerplay. But hats off to Virat and KL – the way they stuck out there to create a match-winning partnership," he stated.
Rohit Sharma further highlighted India's strong start to the World Cup and emphasized the pivotal role of their fielding. He praised the team's exceptional effort in this regard and acknowledged the challenging conditions.
"Good feeling to come out on top. Magnificent, especially the fielding. The fielding was something we really put our effort on. It was a great effort. In conditions like this, it can be tough sometimes. We knew there would be assistance for everyone. Seamers got reverse, spinners bowled in nice areas. All in all a great effort," Rohit said.
Recognizing the difficulty of defending under 200, Australian skipper Pat Cummins praised India's strong bowling attack and highlighted the effectiveness of their spinners.
"At least 50-odd. It was tough, trying to defend anything under 200. It was a really good bowling attack and their spinners made it tough work out there. I wasn't too upset (with just two spinners), we had 20 overs of spin but some more runs on the board would have made the difference," Cummins said.
Last Updated on October 9, 2023