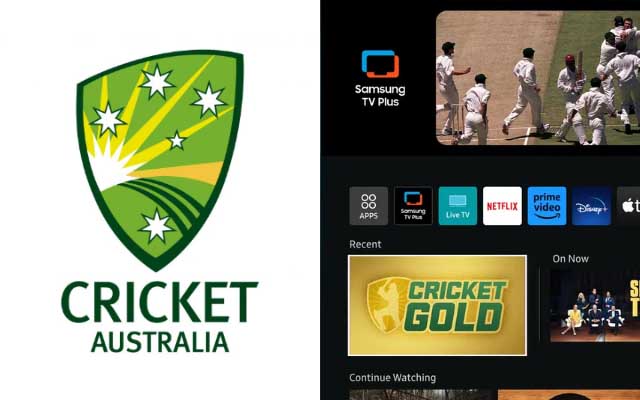 Cricket Australia introduced 'Cricket Gold,' a 24-7 streaming channel that offers fans an endless supply of classic moments from Australian cricket history, making the most of their extensive footage archive.
Cricket Australia is delving into the golden era of Australian cricket by launching a free 24-7 streaming channel, Cricket Gold. They've invested significantly in digitizing and cataloging their extensive archive spanning over 40 years of Australian cricket.
With over 12,000 hours of archival footage, Cricket Gold will be accessible via the Samsung TV Plus service, marking the first cricket-focused Free Ad-supported Streaming TV (FAST) channel, a rapidly growing broadcasting trend with around five million Australians already tuning in, making classic cricket moments more accessible to modern audiences.
Starting this week, Cricket Gold, the 24-7 streaming channel, will exclusively launch on Samsung TV Plus in Australia and New Zealand, with plans to expand to other markets later in the year, available on Samsung smart TVs manufactured since 2017.
The channel offers a diverse selection of content from the CA Films vault, showcasing documentaries such as "Beyond the Boundary," "The Record," "Forged in Fire," and "2 Nations, 1 Obsession." Additionally, viewers can relive full match replays and extended highlights, with 45-minute packages for ODIs and 90-minute segments for Tests played in Australia.
The channel is also a treasure trove of cricket nostalgia featuring legendary players like Allan Border, Steve Waugh, Shane Warne, Viv Richards, Imran Khan, Wasim Akram, and Sachin Tendulkar, complemented by renowned commentators like Richie Benaud, Bill Lawry, and Tony Greig.
The programming kicks off with a heavy dose of action from the 1980s and 90s, with more recent content to follow, including the dominant men's side of the 2000s and the early careers of current women's cricket stars such as Ellyse Perry, Alyssa Healy, and Meg Lanning.
Richard Ostroff, CA's Head of Broadcast and Production, emphasized the importance of celebrating cricket's heritage and providing global accessibility to the archive. CA's significant investments in digitizing and cataloging these historical assets aim to offer a high-quality experience for cricket fans worldwide.
Some of the content streaming on Cricket Gold this week are:
1985 World Championship of Cricket (including the first game under lights at the MCG)
1995-96 ODI tri-series with Australia, West Indies, Sri Lanka (including Michael Bevan's last-ball four)
Australia v New Zealand Tests 1985-86 (including Richard Hadlee's 8-for at the Gabba)
India's Test tour of Australia in 1991-92 (including Sachin Tendulkar's twin tons)
Men's Ashes 1994-95 (including Shane Warne's hat-trick and Gabba demolition)
Lillee, Chappell and Marsh saying goodbye in 1983-84
Curtly Ambrose ripping the Aussies apart in 1992-93
Last Updated on October 25, 2023