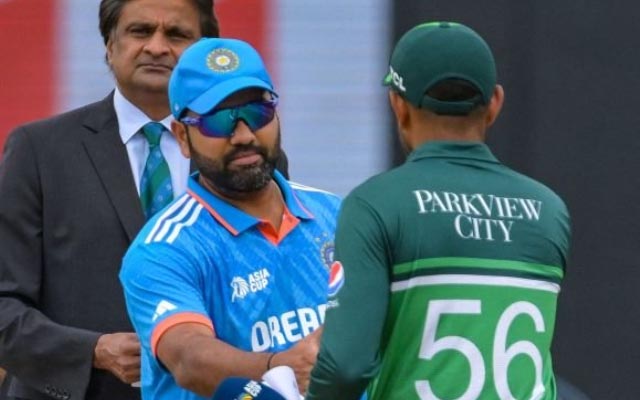 BCCI added 14,000 more tickets for India vs. Pakistan World Cup clash on October 8th at Narendra Modi Stadium.
BCCI is set to release 14,000 tickets for India's ICC Men's Cricket World Cup 2023 clash with Pakistan at Ahmedabad's Narendra Modi Stadium. The pivotal group-stage match is scheduled for October 14th. Ticket sales will kick off at 12 PM IST on October 8, 2023.
Don't miss out on the chance to witness this high-stakes encounter. To secure their seats, fans can purchase tickets through the official ticketing platform.
The 2023 World Cup's opening matches have raised concerns due to notably low attendance. The tournament opener between England and New Zealand, held at the Narendra Modi Stadium on October 5, failed to attract a substantial crowd, with many seats left vacant.
Despite official ticketing partner Bookmyshow indicating high seat occupancy, the reality was different. This adds to the BCCI's series of challenges leading up to the World Cup, including last-minute date changes for nine matches and ticketing woes, with the website initially crashing and causing lengthy online queues.
Ahmedabad will be the center of attention on October 14 as India faces Pakistan. In seven ODI World Cup encounters, India has emerged victorious every time. India aims for a third title, while Pakistan seeks a repeat of their 1992 victory.
Last Updated on October 7, 2023