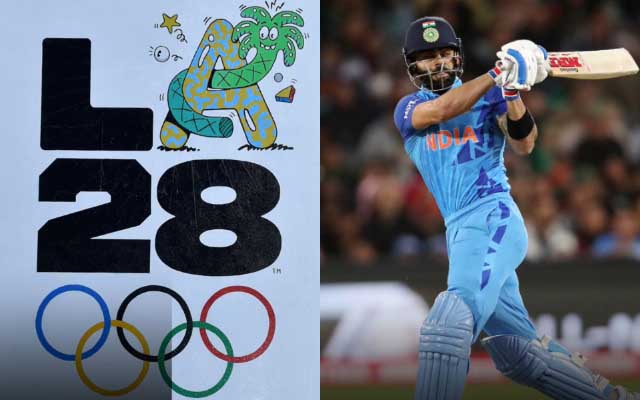 The ICC has officially confirmed that cricket has been recommended for inclusion in the 2028 Los Angeles Olympics by LA28 organizers, marking a step in broadening the sport's global reach and Olympic presence.
After over a century since cricket's last appearance in the 1900 Olympics with a single match between England and France, the International Cricket Council (ICC) has validated LA Olympic organizers' recommendation to reintroduce cricket to the 2028 Games. Amid widespread speculations, the ICC's confirmation indicates ongoing discussions, raising hopes of witnessing cricket's return to the Olympic stage.
"The International Cricket Council (ICC) is delighted at the decision of the organizers of the Los Angeles 2028 Olympics to recommend cricket for inclusion at the Games. After a two-year process, in which the ICC worked closely with LA28, the list of sports to be added in LA included cricket, which will now be put forward for approval to the IOC," a statement released by ICC read.
ICC Chairman Greg Barclay expressed his delight at LA28's recommendation to include cricket in the Olympics, though underlining that the final decision is yet to be made.
"We are delighted that LA28 have recommended cricket for inclusion in the Olympics. Whilst this is not the final decision, it is a very significant landmark towards seeing cricket at the Olympics for the first time in more than a century. I'd like to thank LA28 for their support during the new sport evaluation process over last two years and we look forward to the final decision being taken at the IOC Session, in India, during the ICC Men's Cricket World Cup next week," Barclay said.
The Guardian has reported that cricket's inclusion in the Olympics is expected to be officially confirmed during the 141st International Olympic Committee session in Mumbai on October 15. Additionally, the newspaper mentioned the possibility of proposing lacrosse and squash as additional sports for the 2028 Summer Games.
In the 2028 edition, both men's and women's T20 cricket competitions will be featured, potentially tapping into the Asian subcontinent market for the IOC. This move is anticipated to significantly boost the value of the IOC broadcast deal in India, considering it is the sport's largest market. Moreover, cricket's Olympic inclusion promises to further expand the global reach and popularity of the sport.
Last Updated on October 10, 2023