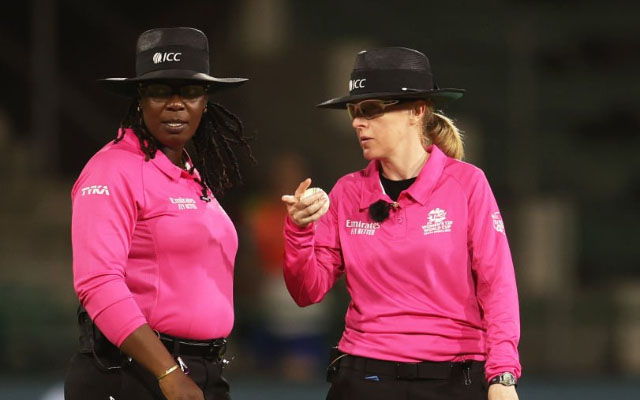 The ICC made a groundbreaking move by announcing equal match-day pay for female match officials, initiating reforms to ensure pay parity among ICC umpires.
In a momentous decision, the ICC declared equal match-day pay for female match officials, demonstrating its dedication to gender equality in cricket. The reforms ensure uniform pay for ICC umpires, irrespective of their assignment in men's or women's cricket matches, becoming effective in January 2024. This marks a significant milestone in cricket, emphasizing equal opportunities.
Additionally, the Chief Executives' Committee suggested having at least one neutral umpire in each ICC Women's Championship series, aligning with the established norm in men's international cricket, and further promoting fairness in officiating.
The Board also sanctioned fresh eligibility rules for women's cricket, stating that individuals transitioning from male to female post-male puberty won't qualify for international women's games, regardless of surgeries. These regulations will be reviewed in two years.
Geoff Allardice, ICC's Chief Executive, highlighted that the gender eligibility rules were shaped after a thorough scientific consultation, prioritizing the integrity and safety of women's cricket while highlighting inclusivity in the sport.
The ICC further plans to trial a "stop clock" system in men's ODI and T20I matches from December 2023 to April 2024, aimed at regulating the time between overs. Approved changes to pitch and outfield monitoring involve simplified assessment criteria. Additionally, the threshold for venues losing international status increases from five to six demerit points over five years.
Last Updated on November 21, 2023