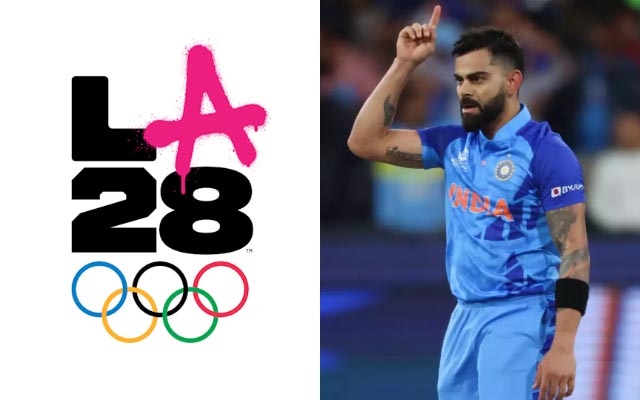 The International Olympic Committee (IOC) has voted to include T20 cricket, comprising men's and women's competitions, in the program for the 2028 Los Angeles Olympics.
The T20 cricket format has received official approval for inclusion in the sporting lineup for the 2028 Los Angeles Olympics. The decision was made by IOC during its 141st session in Mumbai, marking a significant return to India after a 40-year hiatus.
The IOC's Executive Board had previously greenlit Los Angeles Games organizers' proposal to introduce cricket alongside four other sports: baseball-softball, flag football, lacrosse (sixes), and squash. IOC President Thomas Bach explained that this move aligns with American sports culture and presents an opportunity for the Olympic movement to connect with new athletes and fan communities, both in the United States and worldwide, for the 2028 Los Angeles Games.
"We see growing popularity of cricket, particularly the T20 format. The World Cup (50 overs) is a huge success already," stated Bach.
The Los Angeles Games' organizing committee proposed a six-team event for both men's and women's T20 cricket, with the United States fielding teams as the host nation. However, the final decisions on the number of teams and the qualification system are pending.
Bach highlighted that the IOC would collaborate with the International Cricket Council (ICC) and work closely with international federations to harness the inclusion of cricket in the Olympic program, aiming to further enhance the sport's global appeal.
"We will work with the ICC as we do in all sports. We are not working with different national franchises here, we are working with respective international federations and looking forward to receiving their ideas (as to) how to use this inclusion in the Olympic program to make cricket even more popular across the globe," Bach added at the media briefing after the two-day Executive Board meeting on October 13.
Bach further underlined the potential of the Olympics to connect with cricket's global fan and athlete community, bridging previously unexplored audiences.
The inclusion of cricket in the Olympics is anticipated to generate a substantial boost in broadcast revenue, with India, a cricket-loving nation, contributing an estimated additional $100 million. This marks a significant development for the IOC, recognizing the immense appeal of the sport.
Last Updated on October 16, 2023