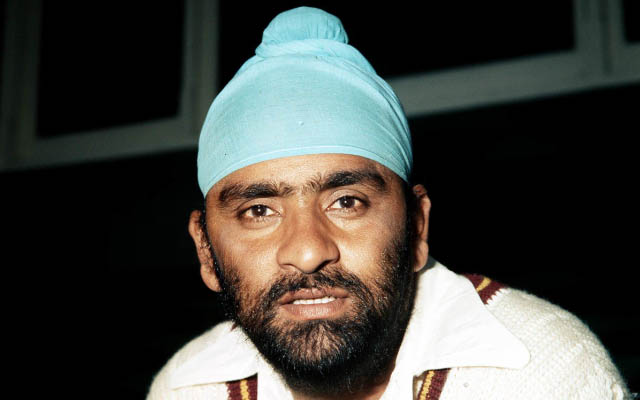 Former India captain and renowned spinner Bishan Singh Bedi, who played 67 Tests from 1967 to 1979 and claimed 266 wickets, passed away at the age of 77, leaving a lasting legacy in cricket.
On Monday, October 23, former India cricket captain Bishan Singh Bedi, aged 77, passed away. Bedi, a legendary spinner, made a significant impact on Indian cricket during his career. He played 67 Tests between 1967 and 1979, claiming an impressive 266 wickets, and also took seven wickets in 10 One-Day Internationals.
Bedi, along with fellow spin stalwarts Erapalli Prasanna, BS Chandrasekhar, and S. Venkataraghavan, played a pivotal role in revolutionizing India's spin bowling history.
One of the most memorable moments in Bedi's captaincy was during the Australian summer of 1977-78 when his team exhibited remarkable resilience. Despite the series ending 3-2 in favor of the home team under Bob Simpson, Bedi's squad fought valiantly, securing victories in the third and fourth Tests in Melbourne and Sydney.
Bedi played a significant role in India's inaugural ODI victory during the 1975 World Cup, delivering impressive bowling figures of 12-8-6-1 to restrict East Africa to 120. Hailing from Amritsar and representing Delhi in domestic cricket, he was India's top wicket-taker in First-Class cricket, amassing 1,560 wickets in 370 matches.
Bedi also led Delhi to consecutive Ranji Trophy titles in 1978-79 and 1979-80, reaching the finals twice more in a span of five years. His success also transcended borders, as he became one of the most accomplished overseas players in English County cricket. While representing Northamptonshire between 1972 and 1977, he secured 434 wickets, setting a record for the most wickets taken by an Indian in County cricket.
He made further contributions as the Indian national team's first professional head coach in 1990, placing a strong emphasis on fitness. Following his stint with the national team, Bedi coached several state teams and led Punjab to its sole Ranji Trophy triumph in the 1992-93 season.
Last Updated on October 23, 2023