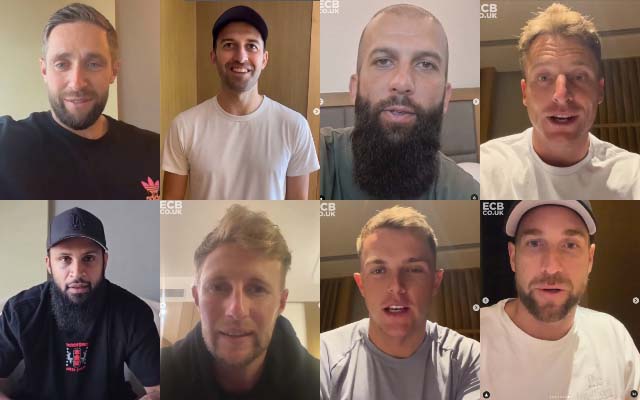 On November 1, left-arm pacer David Willey, a key figure in England's white-ball cricket resurgence since 2015, announced his retirement from international cricket.
Left-arm pacer David Willey, instrumental in England's white-ball cricket revival since 2015, retired from international cricket on November 1. England Cricket's social media channels featured well-wishes from star players like Jos Buttler, Joe Root, Chris Woakes, and Sam Curran.
"You will be missed", said Buttler as he was expressing his admiration for his peer. "Not great to see you retire. Wish you all the best for what's to come" added Chris Woakes in his video tribute wherein he recalled his times on and off the field with the latter and wished Willey well.
Despite his limited participation in the ongoing 2023 World Cup, where England has been struggling, Willey stood out with his performance. He claimed five wickets at an average of 27.20, including a remarkable 3/45 against India. Willey announced his retirement decision via Instagram but clarified that his decision wasn't influenced by England's disappointing World Cup campaign, which has left them at the bottom of the points table and almost out of the semi-final race.
The decision stemmed from the ECB's omission of David Willey from the central contract list for the 2023-24 period, amid a backdrop of online trolling and critical media coverage. Former English cricketer Robert Key expressed his gratitude and admiration for Willey's contributions, acknowledging his significant achievement of over 100 white-ball appearances for the national team. Meanwhile, the former English captain vented his astonishment on the BBC's Test Match Special, deeming Willey's omission from the contract list surprising, especially given his stellar performance in the recent games, and criticizing the handling of his role in the World Cup.
With three games remaining in the 2023 World Cup against Australia, the Netherlands, and Pakistan, England hopes to give Willey a fitting farewell by ending the tournament on a high note.
Last Updated on November 2, 2023