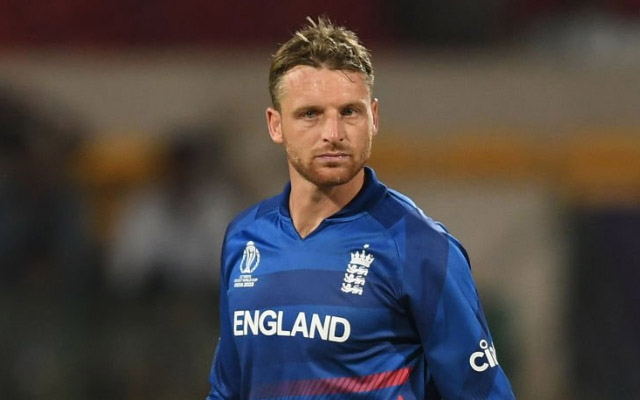 Jos Buttler conceded England's near-elimination from the 2023 ODI World Cup after a disheartening 8-wicket loss to Sri Lanka, expressing disappointment and surprise at the turn of events.
England's ODI World Cup campaign took a devastating turn with their fourth consecutive loss, an eight-wicket defeat to Sri Lanka in Bengaluru. Captain Jos Buttler, clearly disheartened, acknowledged in a post-match interview that England's chances of reaching the semi-finals now seem bleak. This outcome is a stark departure from their initial optimism when embarking on the tournament in India, leaving Buttler and his team taken aback by their struggles.
"It certainly looks that way (England are out of the tournament) and that's incredibly disappointing. You get on the plane to come to India and we're in a really good position as a team. Everything looking like it's going to plan and it's just not worked at all," Buttler said.
"We're a really good team, done a lot of really good things in the recent past in white ball cricket, 50-over cricket. As I said – get on the plane with high hopes and a lot of confidence and belief that we can challenge for the title. So, to be sitting here now with the three weeks that I've been is a shock. It's a shock to everyone," he added.
Jos Buttler, when questioned about whether the match schedule affected their performance, firmly rejected placing blame elsewhere. He emphasized that schedules are part of the game and that they have various advantages, including outstanding support from coaches and fans.
"We get fantastic support from our fans as a country, and we've let them all down. It's been a really tough few weeks, incredibly disappointing, as you say, a shock to perform the way we have with the team that we do have. So, I don't think there's any blame elsewhere apart from ourselves," the skipper concluded.
England's upcoming match is against India in Lucknow on Sunday.
Last Updated on October 27, 2023