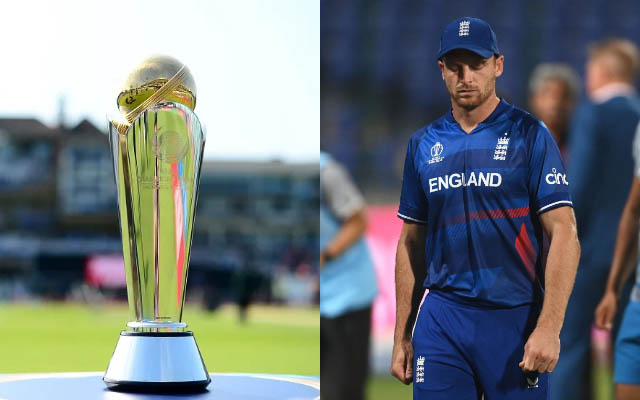 The 2023 ODI World Cup might serve as the qualification stage for the 2025 Champions Trophy, and England's prospects are at risk, with the team currently occupying the last position on the points table.
The ongoing ICC Cricket World Cup 2023, featuring ten teams and 28 matches, is not just a quest for the prestigious trophy, but it also determines the participants for the 2025 Champions Trophy. The top seven teams in the league stage, along with the host nation Pakistan, secure direct qualification for the Champions Trophy, a decision finalized by the ICC Board in 2021.
However, this revelation has caught several cricket boards by surprise, as they claim to be unaware of the qualification process for the upcoming ICC ODI event, as reported by ESPNCricinfo. The tournament's outcome holds dual significance, shaping the future of two prestigious cricket competitions.
England, the reigning World Champions, are in jeopardy of missing out on 2025 Champions Trophy qualification. Occupying the last spot in the points table with just one win in five matches, Jos Buttler's team faces a pivotal challenge. Their remaining fixtures, including matches against India, Australia, and Pakistan, are crucial.
England's quest is twofold – restoring their pride and securing a place in the Champions Trophy. To do so, they must deliver top-notch performances in these upcoming games to climb the points table.
The current Champions Trophy qualification system differs from the previous two editions in 2013 and 2017. Previously, the top eight teams in the ICC ODI rankings at a designated date secured direct qualification. Pakistan holds the current Champions Trophy, having defeated India in the 2017 final.
Last Updated on October 29, 2023