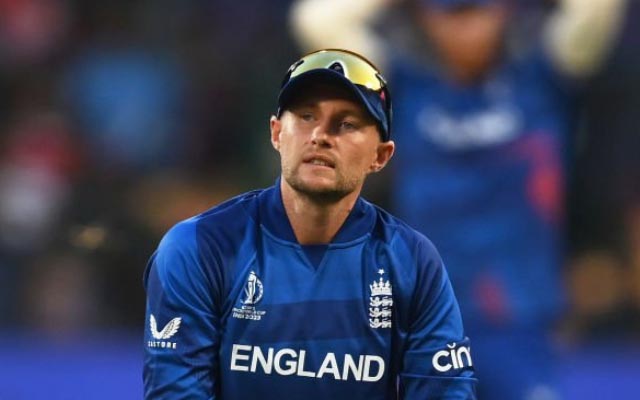 Joe Root expressed disappointment in England's World Cup performance, emphasizing that their squad should have been leading the points table, believing they have the potential for much greater success.
Joe Root, a key player for England, expressed deep disappointment about the team's performance in the 2023 World Cup. Despite being considered one of the top contenders, England has struggled and currently sits at the bottom of the points table with just one win in six matches. While there is still a mathematical chance for them to make it to the semifinals, it's a long shot.
When speaking to the reports before their upcoming match, Root expressed his frustration because he believes the team has the talent to perform much better and should be leading the table. Their unexpected struggles have left them in a challenging position as they head into their match against Australia.
"I look at this team and it's more than capable of achieving way more than it has done throughout this tournament," Root said. "The quality of players we have, we should be sat right at the top of this [table]. We all know that, and we're all very frustrated that isn't the case," Root said.
"This group of players have three opportunities to play at the level we expect of ourselves. I fully believe we are more than capable of doing that on Saturday. Man for man, I'd have this team every day over the Australians. We might not have played as well as we can do but we know when we play our best stuff, the best teams struggle to compete with us," he added.
England's performance took a concerning turn with four consecutive losses after an initial split of victories. Their most recent defeat was against India, where they fell short by 100 runs in pursuit of 239. What's more, they've struggled to score even 200 runs in their last three innings.
Despite Australia captain Pat Cummins finding humor in their struggles, Joe Root sees it as potential motivation, acknowledging that they might react similarly in a reversed situation.
"Let's face it. if it was the other way around, would we be doing the same? Probably. It hurts – it always hurts to be in this position to be sat at the bottom of the table. It's not what we expect of ourselves. If it motivates us a little bit more, then great," Root said.
Despite experiencing a dip in form with scores of 16 in his last four innings after promising half-centuries in the initial World Cup games, Joe Root remains confident in his batting abilities. He attributed his recent struggles to an unfortunate run-out, an unusual caught leg slip dismissal, and a debatable lbw decision. Root, who was England's leading run-scorer in the 2019 World Cup, is determined to regain his form.
England will face Australia in a crucial match to maintain their chances of reaching the World Cup semi-finals on Saturday, November 4, in Ahmedabad.
Last Updated on November 3, 2023