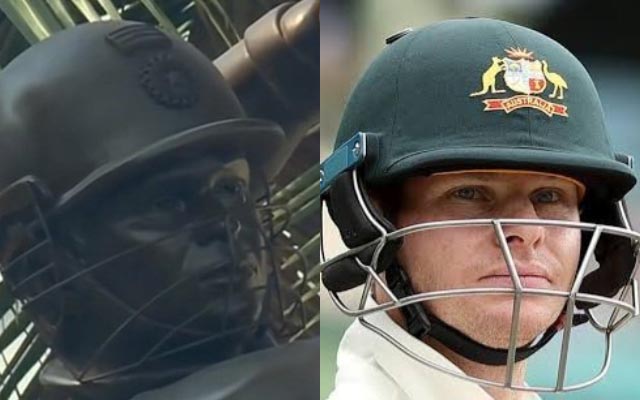 Fans at Wankhede Stadium were taken aback when they saw Sachin Tendulkar's statue, with many drawing comparisons to Australian cricketer Steve Smith, sparking reactions among cricket enthusiasts.
On the day before the 2023 World Cup match between India and Sri Lanka, a life-size statue of the cricket legend Sachin Tendulkar was unveiled at Mumbai's Wankhede Stadium. This statue is a tribute to Tendulkar's immense contributions to Indian cricket and was installed by the Maharashtra Cricket Association Stadium.
Unveiled 🤩

Sachin Tendulkar inaugurates his statue at the Wankhede Stadium!#CWC23 pic.twitter.com/nXim0rKfUI

— ICC (@ICC) November 1, 2023
Tendulkar, renowned as the highest run-scorer in international cricket with an impressive 34,357 runs in 644 matches, along with 100 centuries, achieved his dream of winning the World Cup when India triumphed over Sri Lanka in the 2011 final under MS Dhoni's leadership. This historic venue also witnessed Tendulkar's farewell Test match against the West Indies in 2013.
In addition to his international career, Tendulkar graced the Indian Premier League by playing for the Mumbai Indians (MI) from 2008 to 2013. During his IPL stint, he scored 2334 runs in 78 matches, including a century and 13 fifties.
Upon the unveiling of his statue, Tendulkar expressed his deep appreciation for the MCA's heartfelt gesture by sharing a throwback picture that captured his cherished memories at the Wankhede Stadium. "To think that I first stepped foot in Wankhede as a fan, then went on to be the ball boy in the '87 World Cup, lifted the 2011 World Cup, and played my last international game here – it is a journey words can't capture," he wrote on X.
Surprisingly, some fans noted an uncanny resemblance between Tendulkar's statue and Australian cricketer Steve Smith, sparking discussions among cricket enthusiasts.
Tribute to Steve Smith
A statue dedicated to Steve Smith is unveiled at Wankhede Stadium by Sachin Sir, but they made mistake by putting Indian helmet.
They are in talks with Australian team to shift Steve Smith to Indian Team 🙏 pic.twitter.com/DpX4uMUDHo

— Daakuudaddy (@daakuudaddy) November 2, 2023
Stave Smith saying thank you for his statue 🗿 at Wankhede stadium 🏟️ #INDvsSL #INDvSL https://t.co/YKYBnvkLvd

— Innocent kohli ✨ (@innocent_kidd0) November 2, 2023
STEVE SMITH after watching his statue at Wankhede stadium :#Stevesmith#wankhede pic.twitter.com/5uw6cOENRj

— Call me by your name (@patrikbateman62) November 2, 2023
Whose statue is this at Wankhede ? 🤔🤔🫣🫣#Sachin #INDvsSL #Wankhede #Mumbai #SachinTendulkar #SteveSmith pic.twitter.com/MNhlVCMSs9

— Khel Cricket (@Khelnowcricket) November 2, 2023
Last Updated on November 3, 2023