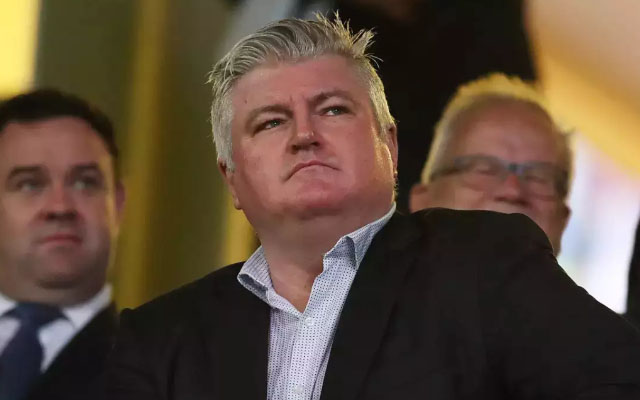 Former Australian cricket legend Stuart MacGill is facing charges for his alleged involvement in a $330,000 cocaine transaction in 2019, where he is accused of facilitating the deal with two other individuals.
Earlier this week, Stuart MacGill was arrested and subsequently released on bail. As reported by various Australian media outlets, the 52-year-old former cricketer was allegedly involved in a $330,000 cocaine transaction in 2019, alongside two others. In a shocking twist of events in 2021, MacGill was reportedly kidnapped, assaulted and abandoned from a vehicle, a development the police believe is connected to the earlier drug deal. Following this incident, six individuals were apprehended.
The New South Wales (NSW) police have confirmed an ongoing investigation into the matter.
"In April 2021, detectives attached to State Crime Command's Robbery & Serious Crime Squad commenced an investigation into drug supply arising out of the alleged kidnapping of a man on Sydney's Lower North Shore in April 2021. Following extensive inquiries, about 6pm on Tuesday 12 September 2023, strike force detectives arrested a 52-year-old man at Chatswood Police Station, where he was charged with knowingly take part supply prohibited drug of large commercial quantity. He was granted strict conditional bail to appear at Manly Local Court on Thursday, 26 October, 2023," the statement read.
MacGill, who represented his country in 44 Test matches and three ODIs from 1998 to 2008, earlier found himself in a harrowing situation when he was reportedly abducted and taken to a property in Sydney's southwestern region. During this ordeal, which lasted for about an hour, he endured physical assault, gun threats, and demands for money from his captors.
MacGill has consistently maintained his status as a victim in this incident, vehemently denying any involvement in illegal activities.
Reflecting on the traumatic experience, he stated, "It was not something you'd even like to happen to your worst enemy. I didn't know where we were, I didn't know where we were going and I was scared," recounting the events from last year.
Last Updated on September 15, 2023