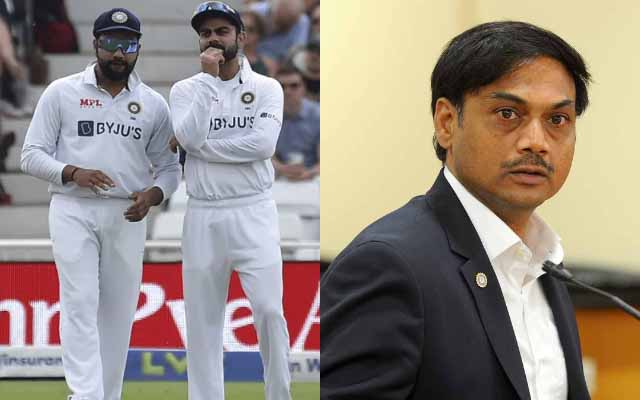 Former BCCI chief selector MSK Prasad has added fuel to the fire surrounding Rohit Sharma's captaincy in red-ball cricket by suggesting Virat Kohli as a potential replacement.
The doubts regarding Rohit's leadership intensified following India's defeat to Australia in the World Test Championship final in 2023. As Rohit Sharma recently celebrated his 36th birthday, experts believe he is approaching the twilight of his career, leading to speculation about his future as captain.
With India set to embark on the WTC 2023-25 cycle and face West Indies in a two-match Test series, the question of who will assume the red-ball captaincy has become a subject of discussion.
While Rohit Sharma currently holds the captaincy across all formats, the workload management of both him and Virat Kohli has led to Hardik Pandya leading the T20I team. However, neither Rohit nor Virat has been named in the squad for the upcoming 5-Match series against the West Indies.
As Pandya doesn't play Test cricket, it remains uncertain whether Rohit will continue leading the red-ball team or if there will be a change in leadership.
MSK Prasad believes Virat Kohli could be an ideal choice if the selectors are considering a replacement for Rohit. In an interview for Khelnow, Prasad said, "Why not Virat Kohli? When Ajinkya Rahane can come back and become the vice-captain, then why not Virat Kohli? I don't know what the mindset of Virat is on captaincy. In case selectors are thinking beyond Rohit, I don't know whether they are thinking but if they are thinking beyond Rohit, then I think Virat can also be an option,"
As the speculation surrounding captaincy unfolds, fans can look forward to the future where new leadership dynamics might bring about exciting transformations.
Last Updated on July 11, 2023