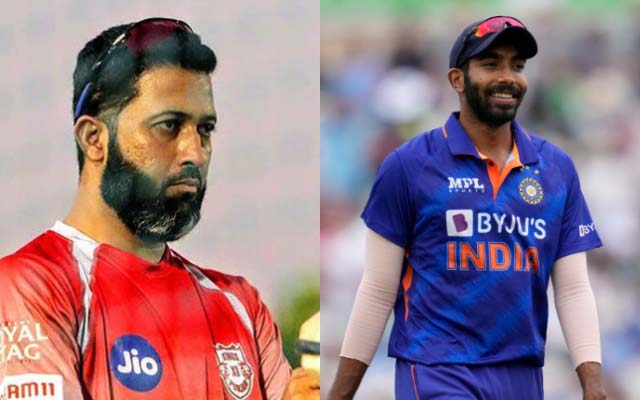 As the 2023 ODI World Cup edges closer, the Indian team's hopes hinge on Jasprit Bumrah's much-awaited recovery. 
After a grueling 10-month struggle with back issues and subsequent surgery, the 29-year-old has been sorely missed in several crucial tournaments. However, promising developments indicate that Bumrah might finally step back onto the field as early as next month during the Ireland tour.
BCCI's recent update confirmed that Jasprit Bumrah is set to participate in some NCA practice matches, with the medical team giving their approval on his progress.
Former Indian batsman, Wasim Jaffer, expressed his concern about India missing Bumrah's impact in death overs, emphasizing his crucial role in the upcoming World Cup. 
In an interview with JioCinema, Jaffer said, "He (Bumrah) is a huge part of the bowling attack. I feel he will have an extremely important role in the World Cup. We are missing him in death bowling. We have missed him this entire year."
However, Jaffer remains wary of whether Bumrah will return to his former self after the extended injury layoff, stating, "He needs to come back to fitness, and there will be a question mark whether he will be able to bowl the same way, at the same pace. If he does that, there can't be anything better than that." 
Meanwhile, India's fast bowler Ishant Sharma praised Bumrah as a match-winner and asserted that he remains the leader of the pace attack. All eyes are on Bumrah's return, which could be a game-changer for India in the upcoming tournaments.
Last Updated on July 23, 2023