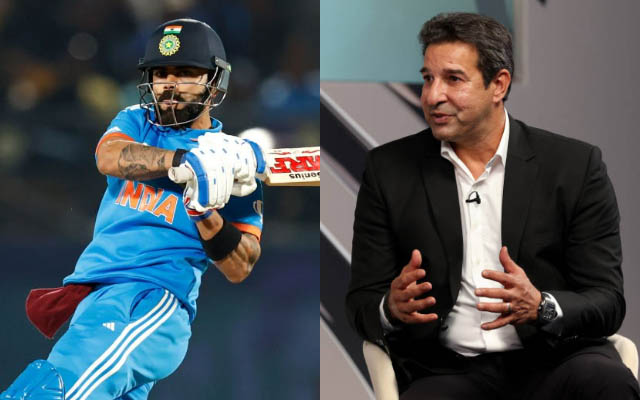 Former Pakistan captains, including pace legend Wasim Akram, lauded Team India's unstoppable performance and impressive chase against the Kiwis, highlighting the squad's calm under pressure.
Team India's impressive fifth consecutive victory in the tournament saw them defeat New Zealand by 4 wickets, establishing themselves as the only unbeaten team in the competition. They now top the points table with 10 points and a Net Run Rate (NRR) of +1.353.
The match featured an outstanding performance from Mohammed Shami, who claimed a 5-wicket haul to dismiss New Zealand for 273. Virat Kohli then played a pivotal role, anchoring the chase with a determined 95-run innings to secure the win. Notably, this victory marked India's first triumph against New Zealand in men's ICC events in 20 years.
Former Pakistan cricket legends, including pace maestro Wasim Akram, were thoroughly impressed by India's performance. Akram dubbed the Indian team "unstoppable," highlighting their adaptability and depth in the squad.
"Simply unstoppable. They are like a run-away with failed brakes. This is how a squad should be. You shouldn't have a problem while making changes to the XI; whether depending on the conditions or in case of an injury. They did so when Pandya wasn't there. They had Shami who got a wicket on the first ball of his spell and then had SKY [Suryakumar Yadav] as well," Akram said when analyzing their performance on A Sports.
"This Indian team has the weapon, it has got the merit, the skillset, and most importantly, their execution of plans is so perfect. Kya chase kiya hai (What a chase)! They didn't stumble under pressure despite losing wickets. They looked calm and had totally under control, which is a great sign for Team India," he added.
Former Pakistan captain Shoaib Malik also praised the exceptional performance of Indian bowlers, as they restricted New Zealand to 273 runs after the Kiwis were 243 for 5 at one point. He credited the bowlers for conceding only 54 runs and taking 6 wickets, acknowledging their crucial role in India's success.
"The Indian batters are in great form. Even their bowlers are so good that they don't hesitate in asking the opposition to bat first after winning the toss. They don't allow the opposition to score those many runs so the chase becomes tricky. So had New Zealand gone past 300, it would have been tough for India to chase. So the credit should be given to the bowlers as well," said Shoaib Malik.
Last Updated on October 23, 2023