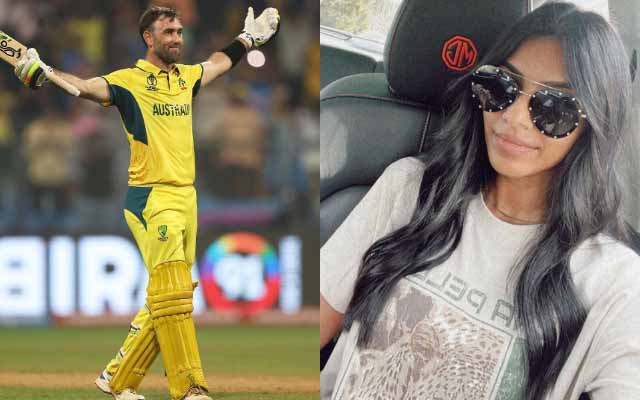 Vini Raman, Glenn Maxwell's wife, urged fans to prioritize global issues over targeting cricketers with hate comments after Australia's World Cup victory against India.
Following Australia's win over India in the ICC Cricket World Cup 2023, Vini Raman, the wife of Australian cricketer Glenn Maxwell, found herself at the receiving end of online abuse for supporting Australia despite her Indian origin. Amidst the celebrations of Maxwell's victory, Vini shared an Instagram post, congratulating her husband on his exceptional performance and reflecting on the family's journey in the tournament. However, her joyous moment was clouded by a torrent of 'hateful and vile' messages from disappointed fans.
Vini, who hails from South India but was raised in Melbourne, addressed the backlash on social media. Emphasizing her roots and upbringing, she defended her allegiance to Australia, her birth country.
Having married Maxwell in March 2022, the couple recently welcomed their son, Logan, in September. In response to the hateful comments, Vini's post aimed to counter the negativity by advocating for a broader perspective.
"aaaaand cue all the hateful vile DMs. stay classy… can't believe this needs to be said BUT you can be Indian and also support the country of your birth where you have been raised and more importantly the team your husband+father of your child plays in #nobrainer. take a chill pill and direct that outrage towards more important world issues," wrote Vini on Instagram.
Maxwell shined brightly in Australia's World Cup journey, setting the record for the fastest century in World Cup history (40 balls) against the Netherlands. His remarkable double century against Afghanistan at Mumbai's Wankhede Stadium rescued Australia from 91-7, enabling them to chase down 292, marking an unforgettable ODI cricket innings.
Last Updated on November 20, 2023