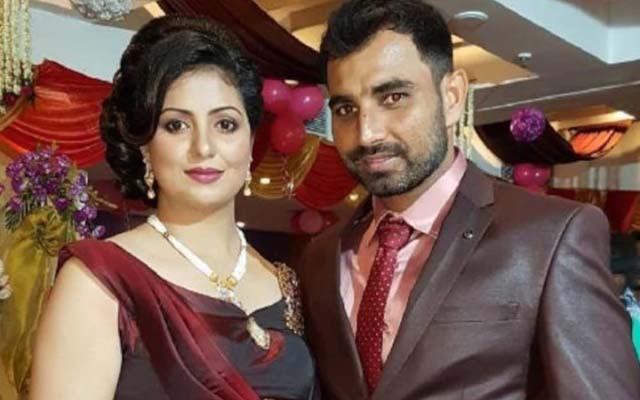 Hasin Jahan responded to Mohammed Shami's World Cup performance with a cold acknowledgment, stating that if he's performing well and stays in the team, it secures their future financially.
In the ongoing ICC ODI World Cup on home turf, Mohammed Shami has dazzled with his exceptional form, securing 16 wickets in just four appearances despite being initially sidelined. The 33-year-old pacer now stands as India's leading wicket-taker in the tournament with 45 scalps.
Surprisingly, Shami's estranged wife, Hasin Jahan, downplayed his remarkable achievements in a recent interview on News Nation, expressing disinterest in cricket and offering a peculiar response when asked about Shami's stellar performance, diverting the focus away from his success on the field.
"Main cricket dekhti nahi hu, isliye cricketers ki bhi fan nahi hu. Or kitne wicket liye, kya liye, ye sab mere samajh ke bahar hai. Mai kuchh janti bhi nahi hu. (I don't watch cricket, that's why I'm not a fan of cricketers. The details of how many wickets and for what reasons are beyond my understanding. I don't know anything about it)," said Hasin.
Expressing that his good play secures their financial future, she remarked, "Kuch bhi hai, accha perform kar raha hai. Accha khelega toh team main bana rahega. Achha kamayega toh humara bhavishya secure rahega [Whatever it is! He is performing well. If he does well, he will stay in the team. If he earns good, our future will remain secure]."
Despite Shami's role in India's home World Cup, Hasin Jahan declined to offer him best wishes, stating, "I will give my best wishes to Team India but not him."
Shami and Jahan's once-marital bliss turned sour after accusations of domestic violence, extramarital affairs, and match-fixing in 2019. Despite formal complaints and an arrest warrant issued by the Alipore Session Court, the case has yet to reach a final verdict in the Supreme Court, lingering for four years.
Shami, addressing match-fixing allegations, had vehemently declared his loyalty to the country, expressing the personal toll on his career. Despite attempting to secure custody of his daughter, his efforts proved unsuccessful in the ongoing legal battle.
Last Updated on November 9, 2023