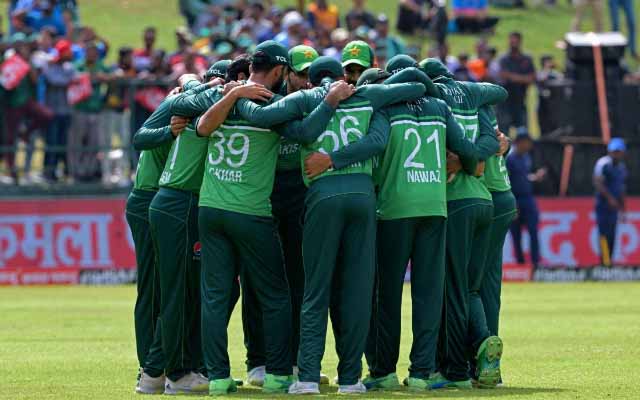 Reports indicate that multiple players in the Pakistan squad have fallen ill due to a viral infection as they prepare for their important ICC World Cup match against Australia at Bengaluru on October 20.
According to reports from India TV, the Pakistan cricket camp is grappling with a viral infection among multiple players ahead of their pivotal ICC World Cup encounter against Australia. The team is presently stationed in Bengaluru in preparation for their forthcoming match at M. Chinnaswamy Stadium on October 20.
The weather conditions in Bangalore seem to have taken a toll on the Pakistani players. In a recent optional net session, some key players were notably absent, while Mohammad Wasim Jr. bowled vigorously. While the main net session is slated for the evening, the participation of a few players remains uncertain.
Abdullah Shafique, who made history by becoming the first Pakistani player to score a century in his World Cup debut, is currently under the weather, while renowned fast bowler Shaheen Afridi has recently overcome a fever. The team is relying on having all their key players in optimal health for the crucial game against Australia. While there's no specific update on other players, reports suggest that several team members are currently facing health challenges.
Pakistan began their World Cup campaign in Hyderabad with two consecutive victories against the Netherlands and Sri Lanka, showcasing a strong start. However, they suffered a comprehensive defeat against India in Ahmedabad on October 14. With their upcoming match against Australia scheduled for October 20 in Bengaluru, Pakistan is eager for a swift recovery and hopes all their players will be available. Currently, they occupy the fourth position on the World Cup points table, having four points from three matches.
Meanwhile, Australia is expected to arrive in Bangalore for the upcoming clash on Friday, October 20, after securing their first win in the tournament on October 16 against Sri Lanka, placing them eighth in the current points table.
Last Updated on October 17, 2023