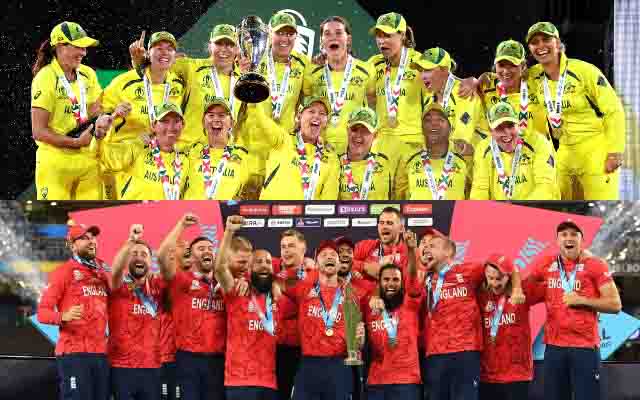 The International Cricket Council (ICC) has taken a historic leap in the game by announcing equal prize money for men's and women's teams at ICC events. This groundbreaking decision was made during the ICC Annual Conference held in Durban, South Africa.
Under the new policy, teams will now receive the same amount of prize money for finishing in equivalent positions at comparable events. Additionally, the winning teams of both men's and women's matches will be awarded an equal monetary reward.
ICC Chairman Greg Barclay expressed his delight, stating, "In our quest for gender equality, we have been steadily increasing the prize money for women's events since 2017. Our ultimate goal has always been to ensure that winning the ICC Women's Cricket World Cup holds the same prestige and monetary value as winning the ICC Men's Cricket World Cup, along with the T20 World Cups and U19s. This achievement brings us one step closer to that vision."
The prize money for the ICC Women's T20 World Cup in 2020 and 2023 was significantly higher compared to the previous edition in 2018. The winners of the 2020 World Cup received $1 million, while the runners-up received $500,000. This amount was five times more than what was offered in 2018. Similarly, the prize money for the ICC Women's Cricket World Cup in 2022 had increased to $3.5 million, up from $2 million in the 2017 edition held in England.
Further, the ICC is also pledged its support to member nations in creating sustainable revenue streams and developing the game.
This significant achievement firmly marks a momentous leap in leveling the playing field, paving the way for a more inclusive future.
Last Updated on July 13, 2023