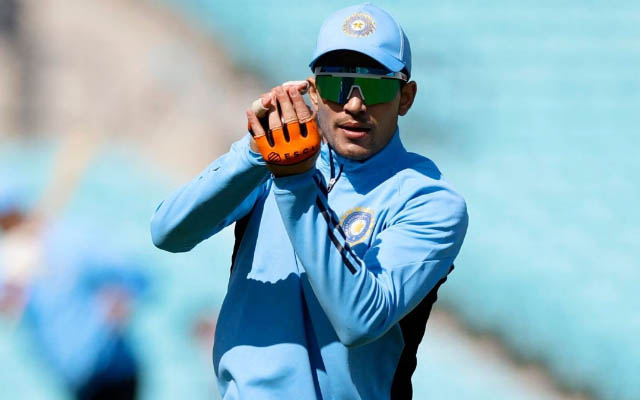 BCCI confirmed the opening batter Shubman Gill, who missed the opening match against Australia due to an illness, will also be absent for the clash against Afghanistan on Wednesday, October 11.
Shubman Gill will not join the Indian squad for their second Cricket World Cup 2023 game against Afghanistan, as confirmed by the BCCI. The star batter is suffering from dengue fever and is unable to participate in the match. Gill was previously sidelined from India's World Cup opener against Australia in Chennai due to a persistent fever, leading to Ishan Kishan taking his place alongside captain Rohit Sharma.
"Team India batter Shubman Gill will not be traveling with the team to Delhi on 9th October 2023. The opening batter who missed the team's first fixture in the ICC Men's Cricket World Cup 2023 against Australia in Chennai is set to miss the team's next fixture against Afghanistan in Delhi on the 11th of October. He will stay back in Chennai and will be under the supervision of the medical team," BCCI said in the release.
Shubman Gill's week-long battle with fever kept him out of the game against Australia, and despite the team's optimism about his recovery, Ishan Kishan stepped in as the opener. Unfortunately, Kishan struggled, getting out for a duck in the first game.
With a modest 200-run target to chase, India faced a nightmarish start, losing three wickets for just two runs. Rohit Sharma and Shreyas Iyer also fell in the second over, bowled by Josh Hazlewood. However, Virat Kohli and KL Rahul's partnership of 165 runs rescued the team, with Kohli scoring 85 before departing, while Rahul remained unbeaten at 97.
Last Updated on October 9, 2023