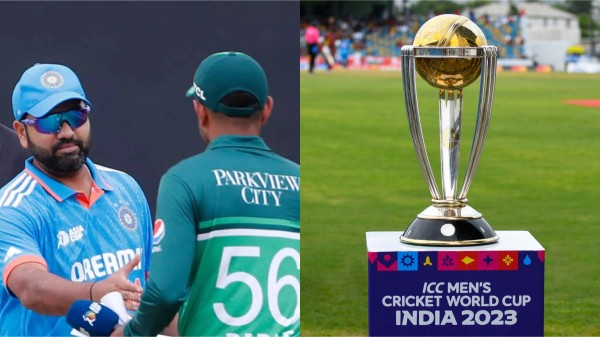 Sunil Gavaskar regards the India vs. Pakistan match as on par with winning the ODI World Cup, emphasizing its importance due to the fervent passion it ignites among the common people.
In the One Day International (ODI) World Cup, the rivalry between India and Pakistan is one of the most heated and closely watched around the globe. India has an undefeated winning streak against Pakistan in World Cup games, amassing a perfect record of seven victories out of seven matches.
Gavaskar highlighted the significance of the upcoming clash against Pakistan, underscoring its importance to the common man and within the tournament.
Speaking to India Today Conclave, Sunil Gavaskar said, "We have to win the World Cup but this match is important. In terms of expectations, if you ask the common man, he would say you have to win against Pakistan but we also have a World Cup to win. We are definitely favorites, no question about that."
The highly anticipated match between India and Pakistan in the World Cup will take place on October 14 in Ahmedabad's Narendra Modi Stadium. The last time India and Pakistan played on Indian soil was seven years ago. Despite unimpressive head-to-head performance, India has managed to dominate Pakistan in the World Cups.
Former Indian cricketer Harbhajan Singh, speaking at the same event, expressed skepticism about Pakistan's title contention in the ODI World Cup, citing their subpar form in recent tournaments like the Asia Cup and warm-up matches, and remained confident in India's record against Pakistan.
"I don't see Pakistan going forward in this tournament. They are a good T20 side but from what I have seen of the Asia Cup and the warm-up matches, they look a below-ordinary side. I don't see India's record changing against Pakistan," said Harbhajan.
Despite Pakistan's superior overall ODI performance with 73 victories to India's 55, the World Cup stage consistently witnesses India's dominance. The anticipation surrounding these matches, combined with the passionate fan bases of both nations, elevates every India-Pakistan World Cup clash into an iconic event.
Last Updated on October 5, 2023