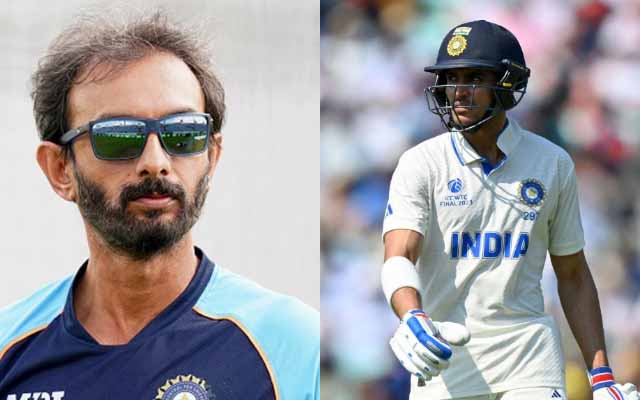 The first Test against West Indies saw India's newly-appointed no. 3, Shubman Gill, falter with just six runs to his name.
However, the match showcased some stellar performances from other Indian batsmen. Debutant Yashasvi Jaiswal made an impressive statement with a century while captain Rohit Sharma also notched up a hundred. Virat Kohli's sturdy knock of 76 further strengthened India's position, leading to a commanding victory by an innings and 141 runs within three days.
Gill's decision to take up the No. 3 position after Cheteshwar Pujara's omission has raised eyebrows but the team's management expressed faith in the young batsman. However, his underwhelming Test average of 31.96 after 31 innings has invited scrutiny.
India's batting coach, Vikram Rathour, has firmly defended Shubman Gill's performance at no. 3, asserting that assessing him based on a single innings is unfair. Rathour explained that with three openers in the squad, one had to take up the No. 3 position and it was Gill who volunteered, as he had experience playing in that slot for Punjab and India A.
Rathour expressed confidence in Gill's capabilities, remarking, "He has the technique and temperament to play time if required and can also play an attacking game when a move-on is needed. He can move the game forward. That is what we need at No. 3 as it can be advantageous."
Highlighting Gill's previous accomplishments, Rathour reminded critics of his maiden Test hundred during the Bangladesh tour and a century against Australia at home.
Concluding his defense Rathour urged patience, stating, "We can't judge him on the basis of one innings. He has a lot of time."
Last Updated on July 17, 2023