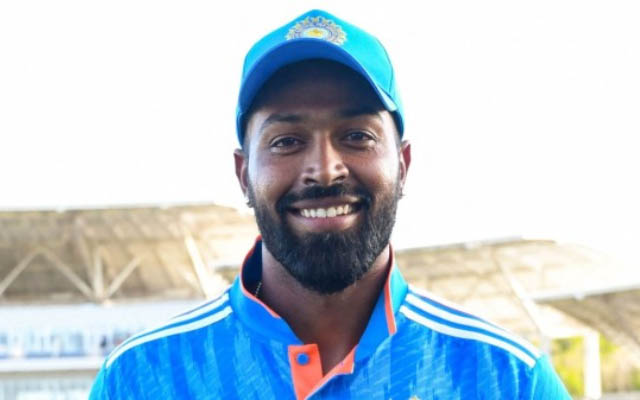 Hardik Pandya stresses fearless cricket as India gears up to face Australia in the 2023 ICC Men's Cricket World Cup at Chennai's Chepauk Stadium on October 8.
In a pre-match conversation with the ICC, Hardik Pandya, looking ahead to India's World Cup match, highlighted the presence of world-class batters and bowlers in the team, stressing the importance of playing fearlessly. This marks Hardik's second ODI World Cup appearance, following India's semi-final loss to New Zealand in the 2019 tournament. The vice-captain encouraged unity, fearless play, and the ability to leverage pressure and expectations to their advantage as they strive to continue their successful journey.
"It is exciting with a lot of expectations, but at the same time, we are going to get a lot of love and support and cheers which is going to get the best out of us. We have got some world-class batters and world-class bowlers. We just need to come together, play fearless, take the pressure and expectation to our advantage and continue what we have done," said Hardik.
Expressing confidence ahead of the World Cup match against Australia, Hardik Pandya underlined India's top-ranking status in recent years and their determination to clinch their third World Cup title. With previous victories in 1983 and 2011, India seeks to convert their consistent performance into a World Cup win.
"We have been No.1 for quite some time in recent years and it means definitely we have done really well and we just need to turn that moment into World Cups and we are confident this year we will be able to," Hardik added.
Furthermore, India aims to enhance their historical record against Australia in World Cups. Among the 12 matches played between the two teams in ODI World Cups, India has secured victories in four encounters, while Australia has emerged victorious on eight occasions.
Last Updated on October 8, 2023