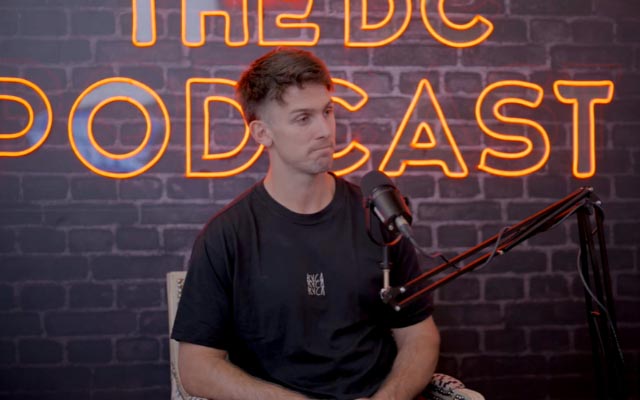 Mitchell Marsh's prediction of Australia scoring 450/2 and India getting all-out for 65 in the World Cup final during a Delhi Capitals podcast resurfaced ahead of the anticipated clash.
On November 16th, Australia secured a spot in the ICC ODI World Cup 2023 final by defeating South Africa in the second semi-final, chasing down 213 runs with three wickets and 16 balls to spare. Their final showdown against hosts India in Ahmedabad awaits, as Mitchell Marsh's earlier prediction of an Australian victory with a huge margin made waves online.
Marsh, representing Delhi Capitals in the IPL, boldly forecasted Australia's win in the World Cup final, foreseeing a mammoth victory over India. He anticipated an "undefeated" Australia scoring 450/2 while restricting India to a mere 65 all-out, back in May 2023. Despite Marsh's predictions, the ongoing tournament has showcased a different narrative. With a perfect streak of 10 wins, India emerges as the dominant force, while Australia anticipates facing the challenge.
"Australia undefeated; defeating India. Australia 450/2 in the final, India all-out 65," Marsh had said in the Delhi Capital's podcast.
After their semi-final win against South Africa, Starc expressed Australia's eagerness to confront India, aiming to compete against the best.
"We want to take on the best. They've been the best in the tournament so far and we both find ourselves in the finals. So that's what World Cups are about. It's why we play the game. We certainly come up against a team that have obviously led from the front through the tournament and they're undefeated," he said.
Both sides clashed at the start of the tournament, with India cruising to a six-wicket win after restricting Australia to 199 in Chennai.
Last Updated on November 17, 2023