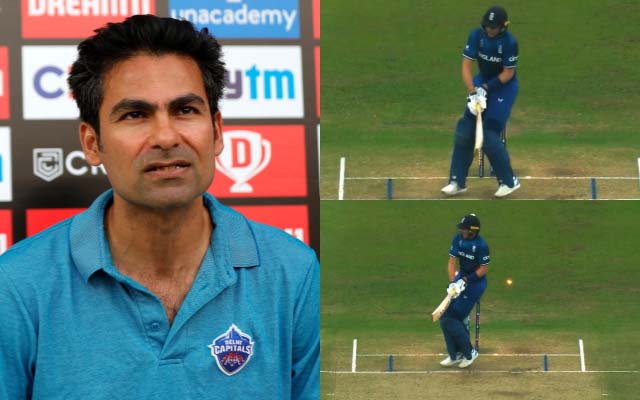 Mohammed Kaif expresses his disappointment in Joe Root's performance in the clash between England and Netherlands on November 8.
The 40th match of the ICC Men's Cricket World Cup 2023 occurred at the Maharashtra Cricket Association Stadium in Pune. Played between England and Netherlands, the match had an unexpected shot in its first inning from English batter Joe Root in the second delivery of the 21st over. The Englishman, known for his expert reverse scoops, slipped the shot which went awry due to his uneven follow-through. The ball went through his legs, hit the stumps, and the bails fell. Seemingly upset, Root returned to his team's dressing room in disbelief.
Speaking via Star Sports, India's former cricketer and current commentator Mohammed Kaif shared his disapproval of Root's performance and consequent dismissal by saying,
"This was a flat pitch. You should go on the front foot and hit straight down the ground. Ben Stokes showed it by doing it. I think it was an extremely disappointing shot from Joe Root."
Kaif believed that the English batter did oversight the shot's success rate, by saying:
"It is an extremely difficult shot. He got bowled this time, so we will say that he is such a senior player and that he is out of form, therefore his mind is not working, and his shot selection was not proper."
Root has been far from his best, like his fellow English batsmen in the ongoing season of the CWC. He has amassed an underwhelming total of 216 runs in eight matches so far at an average of 27.00. The 32-year-old recently scored two fifties in the ongoing edition.
Last Updated on November 9, 2023