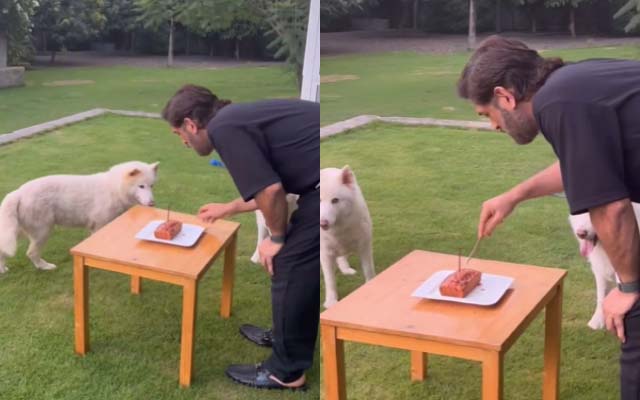 MS Dhoni has unleashed a celebration video that will make your heart race with pure joy! After what seemed like an eternity (his last post was way back in February 2023), the legendary cricketer finally graced us with a glimpse into his paw-some birthday bash.
In the video, Dhoni can be seen cutting a scrumptious cake, but wait for it… his four adorable doggos joined in on the fun! The cricketer's furry friends couldn't resist the temptation and happily indulged in the deliciousness.
Within minutes of the post going live, his dedicated fan base flooded the comment section, expressing their sheer joy and excitement at finally getting a peek into his special day.
Talk about a pup-arazzi-worthy birthday party!
MS Dhoni's sporadic presence on Instagram has always left his fans eagerly awaiting any glimpse into his personal life. With long stretches of social media silence, his recent video post showcasing his birthday celebration came as a delightful surprise.
With fans left craving for more, the anticipation for Captain Cool's next Instagram update grows stronger, as they eagerly await further sneak peek into his life and celebrations.
Last Updated on July 8, 2023