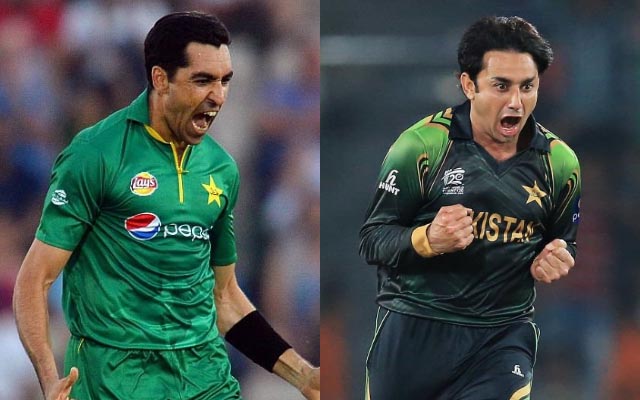 Former Pakistan cricket stalwarts, Umar Gul and Saeed Ajmal, are set to take charge as the national team's fast-bowling and spin-bowling coaches for the upcoming Australia tour.
Pakistan Cricket Board (PCB), on November 21st, officially named Umar Gul as the fast-bowling coach and Saeed Ajmal as the spin-bowling coach for the national team, leveraging their extensive playing background and previous coaching experience in these roles.
Gul, with 427 wickets across formats, previously coached Pakistan in T20Is against Afghanistan and New Zealand pre-ICC Men's Cricket World Cup 2023.
Ajmal, who secured 447 wickets in 212 matches, coached spin for Islamabad United in the Pakistan Super League and was a former Afghanistan T20 World Cup bowling coach.
Thrilled by the appointment, the newly assigned Pakistan bowling coach expressed gratitude towards the Chairman of the PCB Management Committee Mr. Zaka Ashraf.
"I am pleased to join as the bowling coach of Pakistan team and feel honoured to have been given the opportunity to contribute to Pakistan cricket by Chairman PCB Management Committee Mr Zaka Ashraf. Having had previous working experience with the men's side, I will bring my coaching expertise with the aim of elevating Pakistan's bowling prowess to new heights," Gul said.
Ajmal felt honored and excited to develop spin bowling talent within the national team, aiming to boost the team's spin bowling armory by drawing upon his extensive career and coaching background.
"I am delighted to contribute to the development of spin bowling talent within the Pakistan national team. I believe my career and coaching experience will help enhance the spin bowling arsenal of the team," said the spin bowling coach.
Pakistan's fresh additions to the men's cricket team debut on their tour to Australia for a three-match Test series within the 2023-25 World Test Championship. Beginning on 14th December in Perth, the series progresses to Melbourne for Boxing Day and concludes at the Sydney Cricket Ground on 3rd January.
Last Updated on November 21, 2023