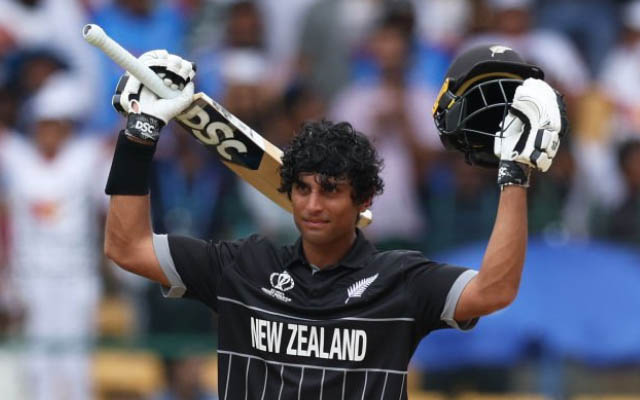 Rachin Ravindra's exceptional century in the World Cup 2023 against Pakistan marked his third century in the tournament, setting multiple records in the process.
In the ongoing World Cup 2023 match against Pakistan, New Zealand's Rachin Ravindra secured his third century, joining an elite club of Black Caps batters who have scored 500 or more runs in a single World Cup edition. He became only the third player to achieve this feat, with Kane Williamson and Martin Guptill achieving it in 2019 and 2015, respectively, marking a remarkable milestone in his career.
Ravindra also secured the record for the most centuries by a New Zealand batter in a single World Cup edition and set another record for the most centuries by any New Zealand batter in the 50-over World Cup, surpassing notable players like Glenn Turner, Martin Guptill, Kane Williamson, and others who had scored two centuries each.
On the match front, New Zealand's opening pair provided a strong start against Pakistan, with Ravindra reaching fifty in 51 balls. He continued to shine, forming a crucial partnership with Kane Williamson. In the 34th over, Ravindra notched his century in just 88 balls.
Last Updated on November 4, 2023