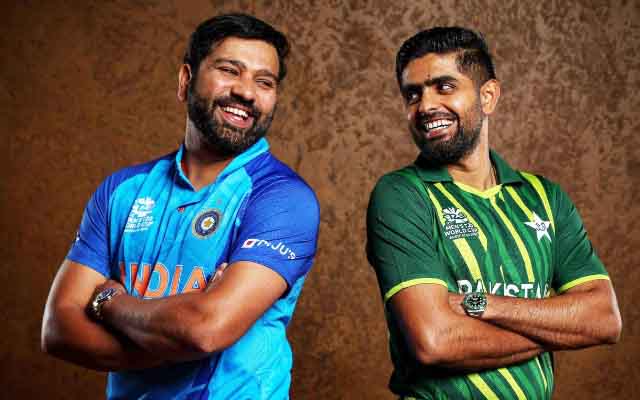 The highly anticipated Indo-Pak World Cup clash might be pushed to Oct 14, causing a logistical nightmare for fans.
Hotel and airfare prices in Ahmedabad surged upon the initial schedule announcement. If the rescheduling occurs, fans are expected to endure further hardships, posing a challenging situation for cricket enthusiasts.
The ICC and BCCI recently unveiled the World Cup schedule, designating the much-anticipated Indo-Pak clash to Ahmedabad's Narendra Modi stadium. However, concerns have arisen as the match falls on October 15, coinciding with the commencement of Navratri festivities.
A BCCI source informed PTI that security agencies advise rescheduling due to the heavy deployment of security officials required. The ICC and BCCI must hold discussions to determine a possible date change. Sources close to the ICC stated, "Further discussion required and we'll advise of any changes when we can."
Despite earlier concerns, it has been confirmed that the marquee Indo-Pak World Cup clash will remain at the Narendra Modi Stadium. However, with hotel fares skyrocketing, passionate fans are resorting to unconventional measures, like booking hospital beds in the city.
The match's potential rescheduling to October 14 might also impact Pakistan's preparations, as they will have one day less to gear up for the high-profile encounter.
India will face Australia in Chennai on October 8, while Pakistan's first two games are scheduled for October 6 and October 12 in Hyderabad
The BCCI has summoned state associations hosting World Cup matches to a meeting in New Delhi on Friday to evaluate preparations and discuss the potential date change of the India-Pakistan game.
Last Updated on July 26, 2023