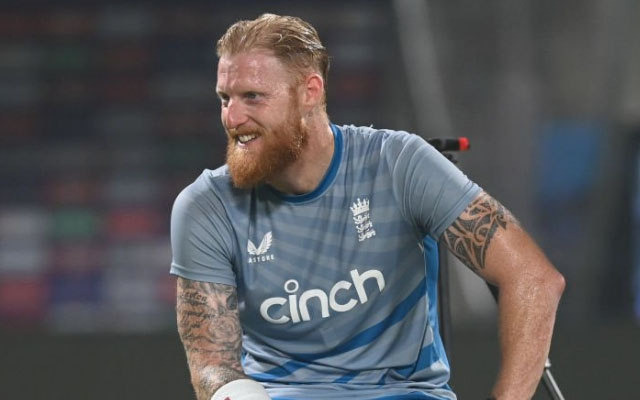 Ahead of England's final ODI World Cup 2023 match against Pakistan, Ben Stokes acknowledged uncertainty about his ODI future, suggesting the upcoming game could mark its end.
The stalwart of England cricket, Ben Stokes, has candidly addressed uncertainties surrounding his ODI future. Speaking ahead of England's final match in the 2023 ODI World Cup against Pakistan, Stokes admitted that the upcoming game might signal the conclusion of his ODI career. Having retired from ODIs in 2022 due to a demanding workload, his unexpected return aimed to bolster England's World Cup defense.
As the tournament concludes for England, Stokes remains in limbo about his future in this format. Emphasizing the value of on-field experiences over rigorous gym training, he acknowledged the likelihood of a conversation about his ODI future but expressed uncertainty about when that discussion might take place. Stokes also highlighted utilizing the time between games for post-knee surgery recovery.
"I've no idea. I'm sure there will be a conversation but I don't know when that will be. I have used the time between games here to give myself a better opportunity after the knee surgery," Stokes said as quoted by Belfast Telegraph.
"All the work in the gym doesn't compare to what you go through out there. I'm looking forward to getting it sorted and not having to worry like I have these past 18 months. From a physical point of view, I'm better off than when I first got out here, but physical fitness and cricket fitness are two different things," he added.
Stokes remained silent on his ODI future. Returning to fortify England's World Cup defense, the campaign in India has been disappointing, with only two wins in eight matches. Initially sidelined due to persistent knee issues, he struggled but showcased form with a notable 108 in the win over the Netherlands on November 8. Post the ODI World Cup, Stokes intends knee surgery, and his future relies on its success.
Last Updated on November 11, 2023