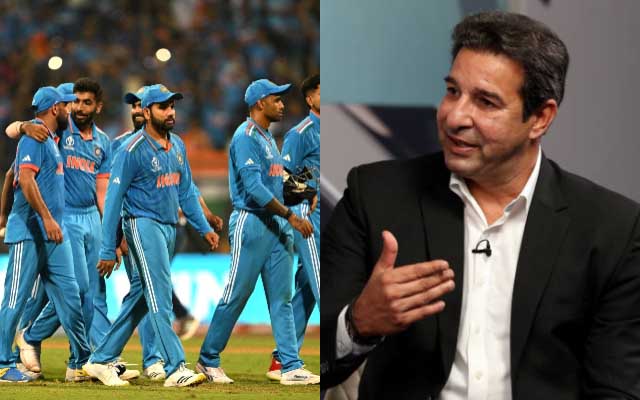 Wasim Akram empathized with India's disappointment in the final, urging them to persevere, citing their solid structure, player investments, effective programs, and depth of talent as a formula for success.
India had a remarkable World Cup despite falling short of the trophy due to "one bad day." Led by Rohit Sharma, they triumphed in nine consecutive matches, notably dominating opponents until the final against Australia. Wasim Akram empathized with their disappointment, urging India to persist in their successful strategies.
READ MORE | Near Miss for India: Final Defeat to Australia Leaves Rohit Sharma Heartbroken
Highlighting India's strong infrastructure, financial support for players, strategic programs, and depth of talent, Akram emphasized the need to sustain these strengths for continued success.
"Obviously they must be shattered to lose the final but in cricket these things happen. India had one bad day, and unfortunately, it came in the final. You look at their structure, the money for players, the well thought out programs and the back up talent and they really just need to continue doing these things. Their cricket is in a good place," Akram said.
"I was captain when we played them (Australia) in the 1999 World Cup final and although we had beaten them in the league stage, in the final they were a different side just like yesterday in Ahmedabad," he added.
Former Pakistan captain Rashid Latif also acknowledged India's deserving claim to the World Cup title but credited Australia's mental resilience for their remarkable comeback from early setbacks to secure a record sixth ODI world championship. He speculated on potential psychological factors affecting Indian players while praising Australia's unwavering mental toughness in sports.
Latif further lauded Shami's remarkable 24 wickets in seven matches during the tournament, highlighting his significant contribution to India's campaign in the World Cup.
Last Updated on November 21, 2023