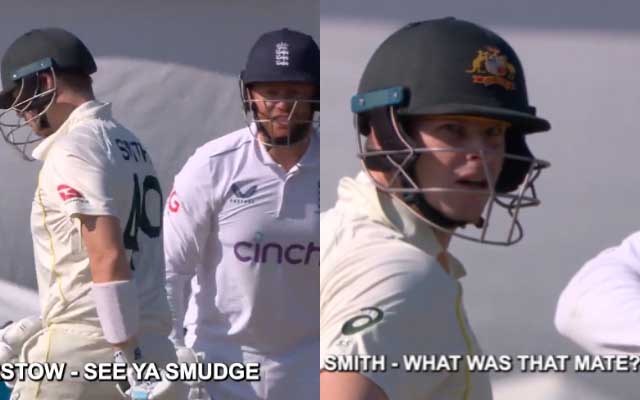 Headingley is witnessing another thrilling chapter of the Ashes series, where not only skillful cricket but also amusing banter is on display.
The latest addition to this tradition unfolded during the third Ashes test at Headingley when England's Jonny Bairstow sent Australia's Steve Smith back to the pavilion.
As Smith walked off, Bairstow couldn't resist a playful jab, saying, "See ya, smudge!" However, Smith, who is never one to let things slide, quickly responded, asking, "What's that mate? Hey?" Bairstow, with his trademark quirkiness, corrected himself, saying, "I said, 'Cheers, see ya later.'"
A special send-off for @stevesmith49 by @jbairstow21 🫢#TheAshes is always incomplete without such friendly banter 😉#SonySportsNetwork #RivalsForever #ENGvAUS #Ashes2023 pic.twitter.com/Ro4ijocmsv

— Sony Sports Network (@SonySportsNetwk) July 7, 2023
These lighthearted exchanges are what make the Ashes truly special, adding a touch of camaraderie to the intense battle on the pitch.
Stay tuned and keep your eyes peeled for the upcoming chapters of the Ashes clash at Headingley, as the banter between the players promises to provide additional doses of laughter and entertainment.
Last Updated on July 7, 2023