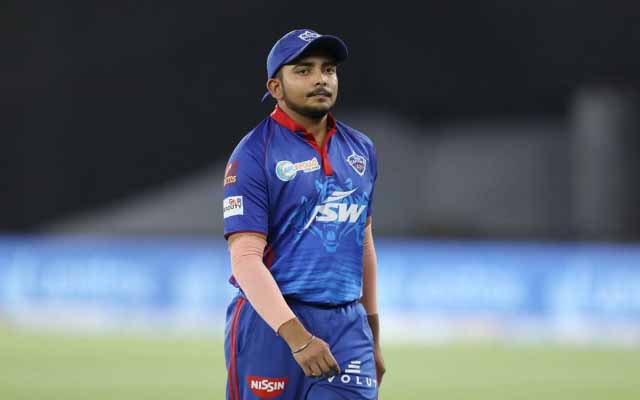 Prithvi Shaw's journey in cricket has been marred by controversies, including indiscipline, attitude issues, and a backdated ban for doping violations.
Recently, an altercation with a social media influencer over a selfie resulted in counter FIRs. Despite early hype and being touted as India's next Sachin Tendulkar, Shaw's career has faced ups and downs. From stellar performances in age-group competitions to leading India to victory in the U-19 World Cup, he showed immense promise. However, recent altercations, like a selfie-related clash, have cast doubts on his professional and personal growth.
Prithvi Shaw's career took a downturn as controversies piled up, causing him to fall out of favor with the Indian team. Despite making a promising debut in 2018, he has only managed a limited number of appearances in international cricket – five Tests, six ODIs, and one T20I.
Talking to Wisden, Shaw expressed his disappointment, saying, "When I was dropped [from the Indian team], I didn't get to know the reason… I can't do anything, I can't fight with anyone."
The negative experiences in the public eye have led Shaw to withdraw and become reserved. He revealed, "As a person, I just like to be in my own zone… I don't have friends, I don't like to make friends. This is what's happening with this generation. You can't share your thoughts with anyone else… Darr lagta hai aajkal to share my thoughts… Somehow all of it comes up on social media."
To avoid harassment and unwanted attention, Shaw has resorted to enjoying his own company and often goes out in disguise.
Reflecting on the repercussions of going out, he mentioned, "Jaha bhi jaau, kuch na kuch hota hai. Jaana hi band kar diya hoon… These days, I've been going alone even for lunches and dinners. I've started enjoying being alone now. " Shaw shared an amusing incident of watching a scary movie alone, adding, "I was alone, couldn't even ask someone to come and sit next to me."
Following a rather unremarkable IPL 2023 season, Prithvi Shaw is eagerly preparing for his maiden county stint with Northamptonshire.
Last Updated on July 19, 2023