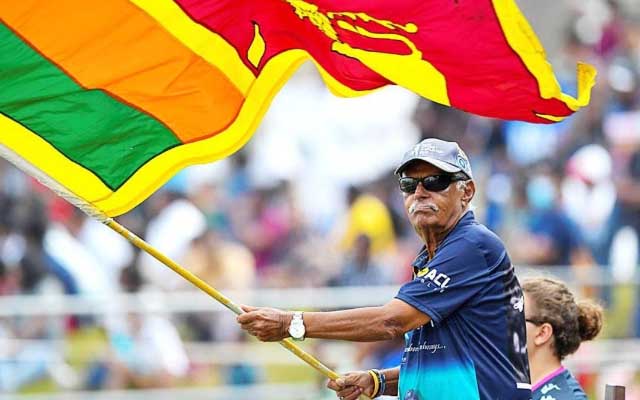 Uncle Percy, Sri Lanka cricket's beloved super fan and cheerleader, passed away at the age of 87 after a prolonged illness, leaving former cricketers and the cricketing community in mourning.
Percy Abeysekera, affectionately known as Uncle Percy and one of cricket's most iconic supporters, passed away on Monday, October 30, following a lengthy illness. Uncle Percy held the distinction of being the most fervent cheerleader for the Sri Lankan cricket team, accompanying them on numerous cricket tours worldwide. He had become an iconic image, waving the Sri Lankan national flag at stadiums across the globe, leaving a mark in the hearts of cricket fans.
Until 2022, Uncle Percy was a constant fixture in the stands during Sri Lanka's international fixtures. His health had been ailing, and in September 2023, Sri Lanka Cricket contributed Rs. 5 million to aid in his medical care.
During the Asia Cup 2023 in August-September, Rohit Sharma had the opportunity to meet Uncle Percy in Sri Lanka while leading his team in the continental tournament. Uncle Percy's dedication to cricket will be remembered with fondness and admiration.
Last Updated on October 30, 2023