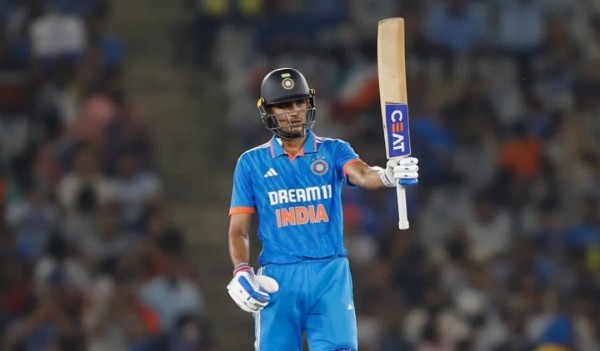 Indian batter Shubman Gill's participation in the ICC Men's ODI World Cup 2023 opener is uncertain due to his positive dengue test, with the right-handed star currently receiving treatment in Chennai.
In-form Indian opener Shubman Gill is likely to sit out the ICC Men's ODI World Cup 2023 opener against Australia on October 8 due to dengue. Gill, who's been exceptional with 1230 runs in 20 ODIs this year, currently holds the No. 2 spot in ODI rankings. The 24-year-old missed the team's recent net session after testing positive for dengue and his availability will be decided after further tests on Friday, as per Indian team management sources.
In the event of Gill's delayed recovery, either KL Rahul or Ishan Kishan will step in as the opening batsman alongside Rohit Sharma against the five-time ODI World Cup champions. KL previously filled this role in the 2019 World Cup, while Ishan has done so frequently in Rohit's absence this year.
In the scenario where K L Rahul assumes the opening role, either Suryakumar Yadav or Ishan Kishan will occupy the No. 5 batting position. Conversely, if Ishan replaces Gill as the opener, KL Rahul will retain the No. 5 spot. Rahul, acting as India's primary wicketkeeper-batsman due to Rishabh Pant's injury, is a crucial asset in the ODI World Cup 2023, which commenced on October 5 with the England vs. New Zealand match in Ahmedabad.
The Indian team faces a considerable hurdle with Gill sidelined for the Australia match, particularly considering his outstanding recent form, as evidenced by his impressive 104-run performance in the last ODI against Australia on September 24 in Indore.
Last Updated on October 6, 2023