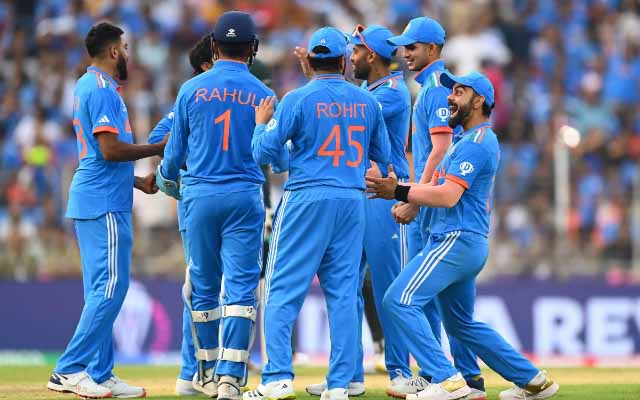 Ricky Ponting lavished praise on Rohit Sharma, emphasizing his role in leading India to success in the ICC ODI World Cup 2023 despite the pressure of playing in front of passionate home fans.
India, led by Rohit Sharma, is on a quest to break their decade-long drought of ICC trophies in the ongoing ODI World Cup 2023. The team has made an impressive start to their campaign, securing convincing victories over Australia, Afghanistan, and arch-rivals Pakistan, dispelling concerns about their ability to perform under pressure, especially in front of a fervent home crowd. Meanwhile, Australian legend Ricky Ponting showered Rohit Sharma with praise, highlighting his pivotal role as the key to India's success, even amidst passionate home support, during an interview with the ICC.
"He's very laid back, Rohit. Very laid back with everything he does. You can even see that by the way that he plays. He's a pretty laconic sort of batsman as well, and that's the way he is both on and off the field. We can't sit back and say that the pressure won't get to them at some stage, or it won't affect them, because it will, just with the enormity of the tournament. But he'll take it and cope with it as well as probably anyone," said Ponting.
"Someone like Virat, who is a bit more heart-on-the-sleeve, and probably listens to the fans and plays up with the fans a little bit more, someone with his personality would probably find it a bit harder. But I think Rohit will be fine with it. He's a terrific bloke and has been a great player for a long time, and he's done a great job as leader of India," he added.
Ponting further expressed his belief that India is the team to beat in the ICC ODI World Cup 2023, lauding their talent, balanced roster, and all-round strengths in bowling and batting. However, he also emphasized the importance of how they handle high-pressure situations, despite their last World Cup victory occurring in 2011 when they co-hosted the tournament.
Last Updated on October 19, 2023