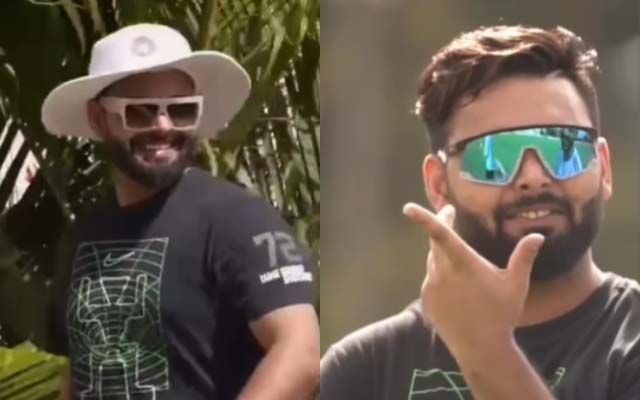 Ahead of the 2023 Asia Cup, Rishabh Pant made an unexpected appearance at Alur, reuniting with the Indian cricket team during their preparation camp and bringing a joyful reunion with his teammates.
As anticipation builds for the intense opener against arch-rivals Pakistan, Team India is deeply engrossed in preparations at their camp in Alur, Karnataka.
Rishabh Pant, who continues to recover from injuries sustained in a car accident last December, reconnected with his teammates on August 28, adding a heartfelt touch to the team's journey.
A video posted by Indian cricket team on their Instagram handle captured Rishabh Pant engaging jovially with teammates and head coach Rahul Dravid. Prior, he had shared a cycling video as part of his rehabilitation efforts.
Recuperating at Bengaluru's National Cricket Academy, Pant had recently rejoined the cricket field. A viral video of him batting in a practice game stirred excitement across social media platforms.
Following their victorious 2-0 T20I series against Ireland in Dublin, Jasprit Bumrah and Tilak Varma have joined India's camp in Alur. During the camp, the team underwent Yo-Yo Tests, with most players scoring between 16.5 and 18, as reported by multiple sources. Virat Kohli, the former Indian cricketer, inadvertently shared his test result on Instagram, prompting the BCCI to remind him about keeping sensitive information private.
During a press conference in Delhi after India's Asia Cup squad announcement, Rohit was questioned about Pant's fitness. He disclosed that the wicketkeeper-batter wasn't fit for selection in India's plans. Despite Pant's rapid recovery, the timing of his return to the Indian squad remains uncertain.
Last Updated on August 29, 2023