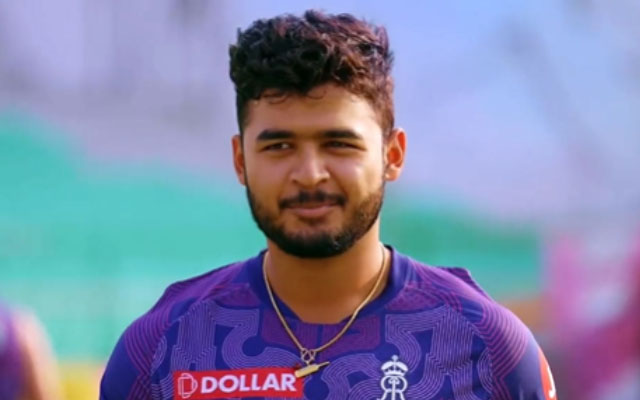 Rajasthan Royals' all-rounder, Riyan Parag, has broken his silence on the constant criticism he has faced from fans, media, and former cricketers. In a recent exclusive video shared by Rajasthan Royals on their Twitter handle, Parag addressed the trolls and criticism directly, urging them to reconsider their approach. 
Despite doubts surrounding his place in the playing 11, the Assamese cricketer expressed gratitude for the opportunities given by the franchise.
Parag acknowledged the frustration of fans and their tendency to express disappointment when the team fails to perform, saying, "People pay their hard-earned money to come watch us perform, not play. So us not performing, them hating. I totally understand."
However, he urged verified accounts, ex-cricketers, and commentators to take a different approach to providing feedback. "You can just text me. I would honestly love that. Because if anyone can just DM me and say 'Hey, I know this is how you play cricket. But if you do this, you may have a better chance of performing'."
Parag also shared his deep disappointment and feeling of being left out after missing out on the games against Mumbai Indians and Royal Challengers Bangalore in the previous IPL season.
"Everything was sorted and I was fully ready. I was preparing very hard before the game. Very, very disappointed to not go to Bangalore because that's the team I love playing against. Virat, I look up to him so much and sharing the field with him is obviously very big for me."
The 21-year-old addressed the criticism he faced for his social media presence. Defending himself, he explained, "My Instagram is about my life. It's not about my cricket. Sure, in the season if you were doing something, we are going to post about it. But it's mostly about my life. And that's gaming and golfing. So, I like to show that."
"When the tough times are there, that's when true character shows. I had my character and I had my sanity throughout the tournament (IPL 2023). I had patience. I went through it and saw a little bit of glimpse I put..all the hard work that I had put in on the last game. So, I think it's a lot of learning."
In a positive development, Riyan Parag has been selected in the 15-man India 'A' squad for the upcoming ACC Men's Emerging Teams Asia Cup 2023. This selection serves as a vital opportunity for Parag to prove his detractors wrong and make a compelling statement with his performances on the field.
Watch the full video from Rajasthan Royals' Twitter handle here.
Trolled and tested but tough as ever. 👊

This is Riyan Parag: Raw and real. 💗 pic.twitter.com/8ub5oDTNnv

— Rajasthan Royals (@rajasthanroyals) July 5, 2023
Last Updated on July 5, 2023