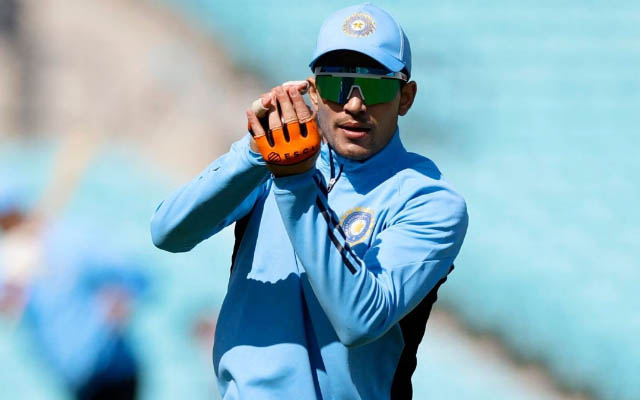 Shubman Gill's absence from India vs. Pakistan World Cup match appears likely, as he was hospitalized on October 8 and did not travel to Delhi for the upcoming Afghanistan match.
Shubman Gill is on the verge of missing the India vs. Pakistan 2023 World Cup clash due to a drop in his platelet count below 1,00,000 per microliter, though not alarmingly low in the context of dengue. He was admitted to the hospital for observation on October 8 but has since returned to his hotel to rest and continue his recovery. All necessary treatments have been administered at the hotel since he arrived in Chennai.
"Gill's platelet count dropped below 1,00,000 and he was hospitalized a day before – October 8 – for observation purpose. Nothing alarming there as he is already back in the hotel on October 9 and continues to receive treatment there. Ever since he has landed in Chennai, all his treatment – from regular dose of glucose and other procedures – has been happening in hotel only," a source revealed when speaking to CricketNext.
Gill's absence from India's upcoming match against Afghanistan stemmed from a cautious approach by the team's management. The medical team overseeing his treatment, based in Chennai, advised against seeking new medical facilities and doctors in Delhi. Consequently, the batter remained in Chennai to ensure continuity of care and avoid unnecessary travel.
He is expected to rejoin the team once he receives medical clearance, under the vigilant supervision of both the BCCI medical team and the Chennai-based doctors who have been attending to him since his arrival.
"Travel to Delhi would have meant consulting a new facility and doctor in Delhi. The management didn't want that to happen and kept him back in Chennai to avoid any needless travel too. He is expected to join the team only when clearance comes from the doctor. Right now, he is under constant watch of BCCI medical team and the doctors in Chennai, who have been treating him ever since he came to Chennai. Gill's vital signs are improving and he is on the right path of recovery – 70-80% recovered. Difficult to say when he will return but things are looking good," the anonymous source added.
The Indian team management and the Board of Control for Cricket in India (BCCI) have yet to provide official information regarding Shubman Gill's illness. The medical update issued on October 9 simply stated that he would remain in Chennai under medical supervision.
Coach Rahul Dravid, captain Rohit Sharma, and bowling coach Paras Mhambrey have mentioned that Gill is not in full health but is not injured, emphasizing their daily monitoring of his condition. In a pre-match presser, the skipper had said that the management is committed to giving him every opportunity to recover before making a final decision about his participation.
With Shubman Gill sidelined, Ishan Kishan assumed the opening role against Australia but fell for a duck. Originally primed for the middle order, where he impressed in the Asia Cup 2023 against Pakistan, he now faces the challenge of adapting swiftly to performing at the top of the batting order.
Last Updated on October 10, 2023