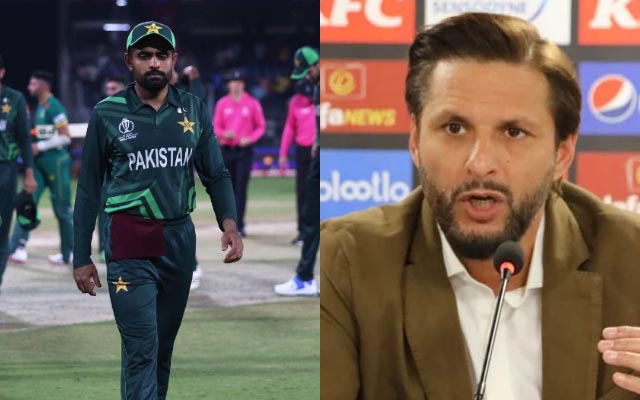 Shahid Afridi offered solace and encouragement to the Pakistan cricket team, acknowledging the heart-wrenching one-wicket loss to South Africa on October 28th in the 2023 World Cup.
After Pakistan's heartbreaking one-wicket loss to South Africa in the ICC World Cup 2023 in Chennai, the former Pakistani cricket star Shahid Afridi took to social media to share his heartfelt emotions. In a tournament that had largely seen one-sided matches, this nail-biting contest stood out, leaving both the Pakistani team and its passionate fans in despair.
Afridi, known for his outspoken support of his national team, penned a message of encouragement on his social media account. He highlighted the significance of closely contested matches in a tournament that had lacked them, acknowledging the heartache of such a narrow defeat while commending the team's unwavering spirit and effort until the very end.
Afridi also expressed his heartfelt gratitude to the passionate Chennai crowd, reminiscent of their unwavering support during his Test performance in 1999. He fondly recalled their overwhelming backing during that series, where he scored a remarkable 141 runs off 191 deliveries in the opening test, including 21 boundaries and three powerful sixes in the second innings, ultimately leading Pakistan to a hard-fought 12-run victory.
The thriller #CWC23 was desperately waiting for! Hard luck boys, on any other day, things would have gone in your way. One-wicket losses are devastating, but you need to keep your chins up as you gave your best and fought gallantly till the end.
Congratulations to SA for pulling…

— Shahid Afridi (@SAfridiOfficial) October 27, 2023
Last Updated on October 28, 2023