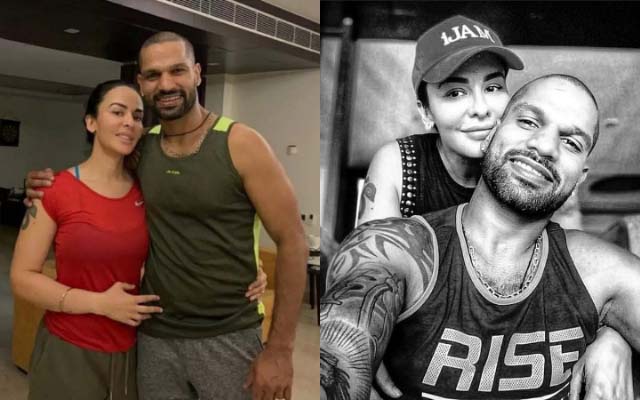 Cricketer Shikhar Dhawan was granted a divorce by the Delhi court on Wednesday, with the grounds for the divorce being the alleged 'cruelty' inflicted upon him by his estranged wife.
The Delhi Court granted cricketer Shikhar Dhawan a divorce on the grounds of "cruelty" inflicted by his estranged wife marking the end of their 11-year marriage. Shikhar and Aesha, who married in 2012 and have a 10-year-old son named Zoraver, are both Australian citizens. Aesha had a prior marriage and two daughters from her first husband.
The court noted that both parties had mutually agreed to the divorce, acknowledging that their marriage had effectively ended on August 8, 2020. Aesha's decision not to contest the divorce signaled her willingness, even at the cost of being held guilty, as she had already secured favorable rulings from Australian courts. The judge noted that Aesha's actions had caused Dhawan considerable mental distress, imposing a "long-distance marriage" by residing in Australia and keeping their son away from him for years.
Shikhar Dhawan's petition asserted that his wife initially pledged to relocate to India, given his career constraints in moving to Australia. Yet, she went back on her promise, citing reluctance to give up the custody of her two daughters to her former spouse.
"He (Dhawan) for no fault of his own had been through immense agony and anguish of living separately from his own son for years. Even though the wife denied the allegation, submitting that though she genuinely wanted to live in India with him, she did not choose to contest the claim. The respondent, by conducting herself in the manner, has inflicted such cruelty, agony, and trauma on him, that it was impossible for the petitioner to save the marriage," the court said.
Dhawan also shared in his plea that he learned after marriage that his wife's main aim was to extract a large amount of money from him. She even threatened to spread false and damaging information about him unless he met her financial demands. This put him through a lot of pain and stress, especially because he was separated from his son, not by his choice.
The cricketer claimed that she made him transfer ownership of three properties in Australia to her. She ended up owning 99 percent of one property and co-owning the other two. The court believed Dhawan's claims because Aesha couldn't prove that she didn't force him to include her as a property owner.
Furthermore, she compelled him to provide financial support not only for their son but also for her two daughters from her previous marriage, even though she already received support payments from her ex-husband.
The court has granted Shikhar Dhawan compulsory visitation privileges to see his son in both India and Australia, mandating Aesha to bring their child to India for visits, including overnight stays and school holidays.
Last Updated on October 5, 2023