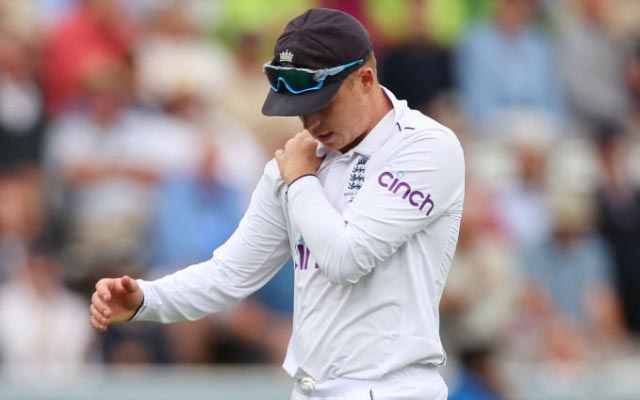 In a concerning turn of events, England batsman Ollie Pope is set to undergo surgery after sustaining a shoulder dislocation injury during the second Test at Lord's. As a result, he will be unavailable for the remainder of the summer campaign.
The incident occurred on Day 1 while fielding, as Pope made a valiant diving stop to a shot played by Marnus Labuschagne off the bowling of Josh Tongue in the 28th over. Gripping his shoulder in immediate pain, Pope was compelled to leave the field and remained absent for the rest of the innings.
Regrettably, a mix-up in communication between the England team management and players resulted in Pope unintentionally aggravating his injury.
England's assistant coach Jeetan Patel expressed his bewilderment at the situation, stating that they were confused about the instructions given. They assumed that Ollie Pope had to return to the field, or else they would have to field with only 10 players, which didn't make sense. Patel emphasized Pope's unwavering commitment to the team, acknowledging that he was always ready to put his body on the line.
Pope's scans in London confirmed the need for surgery on his shoulder injury. This marks the third instance within four years where surgery has been required due to shoulder issues. In 2019, his left shoulder was affected while representing Surrey, causing him to miss the Ashes series. Another blow came in 2020 during a Test match against Pakistan when his left shoulder suffered a similar fate.
Joe Root, former England captain, expressed his dismay at the news of Ollie Pope's unavailability for the rest of the summer, labeling it a significant loss. Root stressed that Pope's absence would be sorely felt, not only due to his exceptional on-field skills but also his invaluable role within the group.
To fill the void for the upcoming third Test at Headingley, England is expected to turn to Dan Lawrence, who serves as the spare batter within their 15-man squad. Although Lawrence has accumulated 11 Test caps, his last appearance dates back to March when Brendon McCullum and Ben Stokes were leading the side.
Last Updated on July 4, 2023